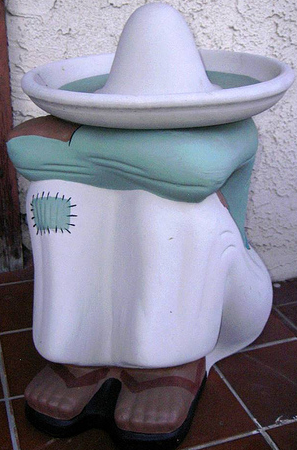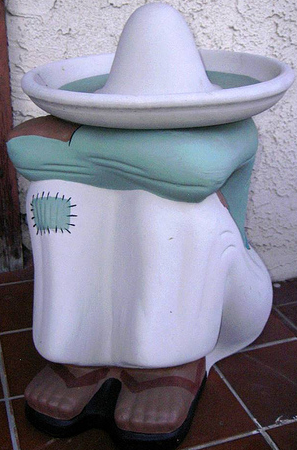 On our weekly News Taco list segment this week we thought it'd be interesting to look at some of the top slurs, read: racial insults, against Latinos. Of course over time these things change, but here's a list I was able to put together off the top of my head and with some help:
Spic
Greaser, Grease Ball – words related to being greasy or dirty
Wetback, Mojado, Wab – words related to being wet and crossing the border (Guadalupe Hidalgo be damned!)
Pepperbelly, Chile Sh*tter – words related to eating chile
Berry Picker, Orange Picker – words related to manual labor
Border Bunny, Border Hopper, Border Rat – words related to being from the border or crossing it
Cans, Bans – words related to the ending of Latinos' countries of origin, such as MexiCAN, cuBAN, etc.
Latrino – Latino + latrine
Beaner, Nacho, Taco, Jalapeño – words related to stereotypical food
José, Chico, Hombre – words related to "typical" Latino names or patronizing words
Did I miss any? I wouldn't have wanted to leave any great candidates off the list! Note: I left off words that I didn't consider particularly insulting, such as: Cholo, Pocho, Zoot Suiter, Pachuco, Chilango, etc.
Writing up this list makes me realize how fortunate I am to not have had to deal with this type of prejudice in my life — the one I've dealt with was much cleaner and corporatized. Because, frankly, putting this list together, I wasn't offended personally so much as insulted by the sheer stupidity and lack of creativity of these words. Lame!
Follow Sara Inés Calderón on Twitter @SaraChicaD
[Photo By
Timothy Tolle on Flickr
]