To Mobilize 12 Million Latinos, Register 15 Million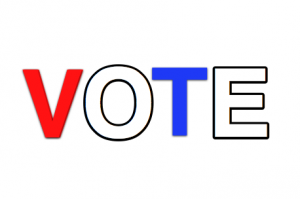 Before we begin mobilizing Latino voters for the 2012 presidential election, we must understand the population of available voters in our community as well as the total number of Latino elected officials. Keep in mind that of today's 50.5 million U.S. Latinos, less than half are eligible to vote or run for public office due to age and citizenship status.
The largest Latino voter turnout in history was produced in 2008 presidential election: 19.5 million adult Latinos were eligible to vote, 11.6 million registered to vote, and over 9.7 million cast votes. To visualize the scale of voter turnout, this is nearly equivalent to today's entire Texas Latino population.
Two years later, 3.1 million less Latinos voted in the 2010 congressional elections. According to the recent National Association of Latino Elected Officials (NALEO) projections, this body of voters is expected to nearly double from the 2010 elections and surpass the 2008 voter participation rate by nearly 2.5 million votes in the upcoming 2012 presidential election.
In order to achieve the goal that NALEO has set for mobilizing over 12.2 million Latinos, it will require at least 15 million Latino voters to be registered and well informed in the coming months.

But registering and mobilizing Latino voters shouldn't be enough. We should want more.
Specifically, each year NALEO releases a directory of Latinos and Latinas serving in elected office throughout the nation. This tremendous resource provides insight as to how Latino population growth is translating into national and regional political representation by community leaders. The NALEO directory identifies Latino elected officials according to the following categories: federal, statewide officials, governors, state legislators, county officials, municipal officials, judicial/law enforcement officials, school board/education officials, special districts and more.
Currently, there is only one Latino in elected office for every 8,800 Latinos in the United States. The current number of Latino elected officials is now nearing 6,000, with a third of this leadership base comprised of women. Texas remains the state with the highest concentration of Latino elected officials and accounts for over 40% of all Latinos serving in elected office. It also contains the second largest eligible Latino voter population, which is now about 4 million.
As we prepare to mobilize 15 million potential Latino voters for the 2012 presidential election, let's work strategically with Latino families, Latino community leaders and Latino organizations across the nation in order to produce both a multitude of viable Latino candidates as well as the framework to position well over 10,000 Latinos in elected office by the following presidential election in 2016.
Joseph P. A. Villescas, Ph.D. is an independent consultant, writer and instructor. He conducts extensive investigations on Latino and other multidimensional populations that explore trends in their educational development, media consumption, internet usage, voting behaviors, racial categorization, organizational capacities and readiness for future leadership roles in community settings. He is also the founder and owner of Villescas Research, Media & Instruction, LLC.