Latino Voter Outreach Strong Ahead of Georgia Runoff Elections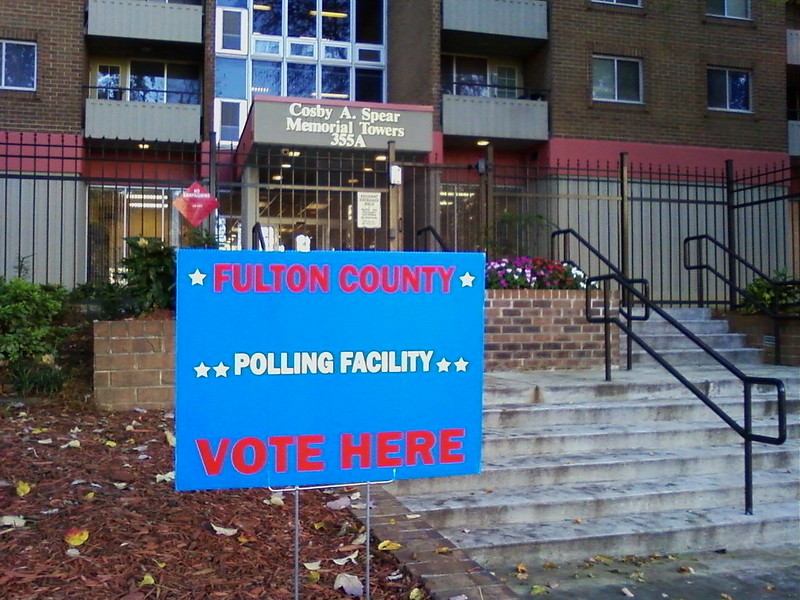 The important thing for Latino voting organizers in Georgia is that the community feels that it is part of the electoral process, and they're enlisting the help of Latino youth to help with voter outreach.
A new year is finally here, but for Gigi Pedraza, executive director of the Latino Community Fund in Georgia, the 2020 election season is still going strong.
The nonpartisan organization, which works to increase voter turnout among Latinos regardless of their politics, jumped from one election to another as the presidential race gave way to perhaps the most important runoff elections in years. The group is canvassing, sending text messages, and putting up Spanish-language billboards across the state to turn out voters for Tuesday's two Georgia Senate races.
"For us in Georgia, we knew it was very likely that there was going to be a runoff, so we started preparing immediately with information and education on what the senatorial seats were," Pedraza told Cheddar. "We basically never stopped."
With control of the Senate hanging in the balance, the increasingly important Latino vote has become a primary target for both Republicans and Democrats in the state.
While in the past the demographic has leaned Democrat, Republicans haven't given up on appealing to Latino voters, especially as the Senate races have tightened. The incumbents, Republican Sens. David Perdue and Kelly Loeffler, are facing fierce challenges from Democrats Jon Ossoff and Rev. Raphael Warnock. As of Monday, both races appear to be incredibly close.
The Latino Community Fund is just one of several groups trying to engage Latino voters through both elections — each of which offered distinct challenges for increasing turnout.
"One of the things that we learned during the general election is that while voters were very sure who to vote for for president, they really didn't know about the senatorial races or city council races or any of the constitutional amendments that were on the ballot," Pedraza said.
The important thing, Pedraza added, is that Latino voters feel like they are a part of the electoral process, whoever they're voting for.
But spreading information about down-ballot races has gotten more difficult as partisanship intensified during the runoffs.
Voter Exhaustion
"The increase of election-related mail, phone calls, and social media going into the runoff has led to exhaustion on the part of Latino voters," said Rebeca Gibbons, executive director of Unidos Latino Association, Inc., another nonpartisan group serving Rockdale and Newton counties in the Atlanta metropolitan area.