Latino millennials least likely to identify as heterosexual, survey finds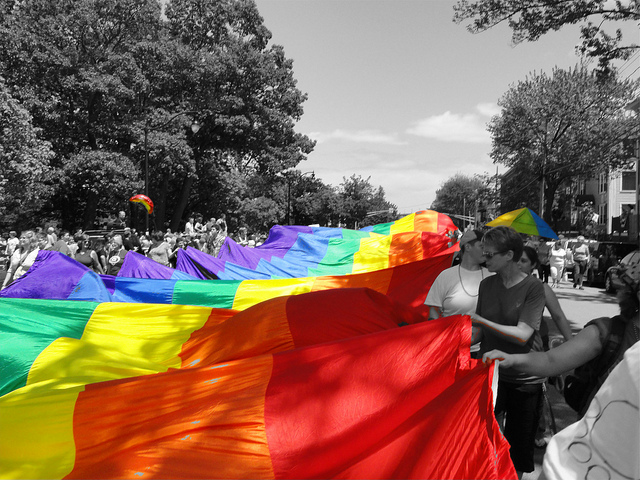 More than one in five Latino millennials identify as LGBTQ.
Latino millennials are the least likely millennials to identify as heterosexual, according to the GenForward Survey project at the University of Chicago.
The organization's recent report, "Millennial Attitudes on LGBT Issues: Race, Identity, and Experience," found approximately 14 percent of all millennials — defined as those between the ages of 18 and 34 — identify as lesbian, gay, bisexual or transgender. When you break it down by ethnicity, however, Latino millennials were much more likely than other ethnicity groups to self-identify as LGBTQ, or non-straight. The survey found 22 percent of Latino millennials identifiy as LGBTQ, compared to 14 percent of African-Americans, 13 percent of whites and 9 percent of Asian-Americans.
"One of the aims of our survey is to dig a bit deeper and see how race and ethnicity shape people's experiences. The fact that Latinx millennials are least likely to identify as straight is a reflection of how important exploring this difference is," he added.
The GenForward findings came as welcome news to LGBTQ Latino advocates, like Herb Sosa, president of Unity Coalition, a South Florida-based, LGBTQ-rights group.
"I find it pleasantly surprising that Latinx millenials are identifying more and more as LGBTQ, especially since cultural and social norms usually indicate the other direction, so it's a good thing," Sosa said.
"Acceptance from social media, their family and surroundings, I would hope, have a lot to do with that."
 Ishmael Perez, co-founder of Orlando-based Qlatinx, speculated that conservative religious influences among Latinos may have inspired millennials to more openly push back against conservative social norms.