Border congressman among highest funded by group running immigrant detention centers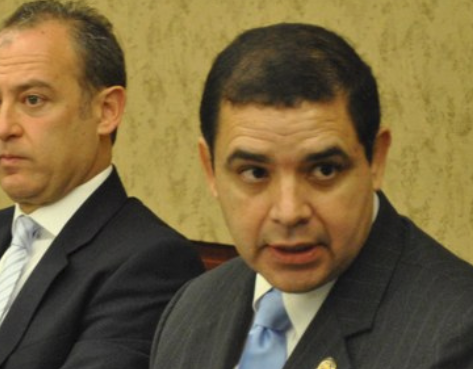 The GEO Group, a private prison company which operates immigration detention facilities, has contributed hundreds of thousands of dollars to U.S. politicians, most of them Republicans.
U.S. Rep. Henry Cuellar, D-Laredo, has received $32,400 in political contributions from a company that operates immigrant detention centers — the second most of any elected official in the country this election cycle.
Most recently, in March, Cuellar received two contributions of $5,000 from the GEO Group's political action committee, according to Federal Election Commission filings.
The GEO Group donation is Cuellar's largest contribution from the 2018 election cycle.
GEO, a company that specializes in private prisons on four continents, has made millions from U.S. Immigration and Customs Enforcement. The Florida-based business contributes hundreds of thousands of dollars to elected officials across the United States, with most of the top recipients being Republicans.
ICE, at times in partnership with the U.S. Marshals Service, has awarded GEO contracts to run im-migrant detention facilities in several Texas cities, which include Conroe, Karnes City, Laredo and Pearsall, according to the company.
The group called its facilities "state of the art," a characterization which immigration attorneys dispute.
U.S. Rep. Joaquin Castro, D-San Antonio, has vocally opposed the private prison system, especially following the 2014 immigration spike over the U.S.-Mexico border. He declined to comment on Cuellar's large fundraising haul, but upheld his private prison stance.