The moment Florida cops pull over an Afro-Latina and find she's the State Attorney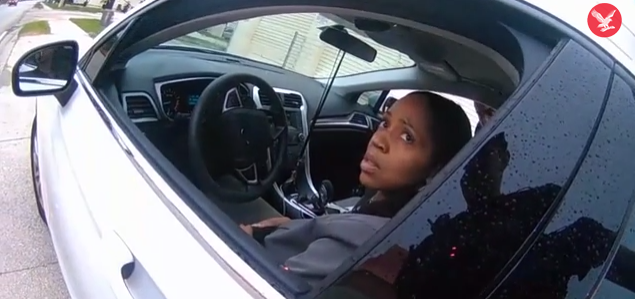 By Victor Landa, NewsTaco
Patrol cops in Orlando, Florida, stopped a white sedan recently becasue they ran the tags and didn't get a return, plus, the tint on the windows was "too dark."
The driver, and Afro-Latina named Aramis Ayala, presented her identification and when the officer saw she was a state employee asked "what agency are you with?"
"I'm the state attorney," she said. Check it out, the bodycam video was streamed by The Independent:
Yeah, the cops pulled over the state's top law enforcement officer becasue tags and tint.
Everyone acted professionally, although you can see a smirk and frustration on Ayala's face and extreme politeness and backtracking in the officer's voice.
The Orlando PD issued a statement:
"[The Department] allows the running of tags for official business only, and this is done routinely on patrol.
"In regards to the video, which was released by the Orlando Police Department last month, the officers stated the tag did not come back as registered to any vehicle. As you can see in the video, the window tint was dark, and officers would not have been able to tell who, or how many people, were in the vehicle."
---
---
Screenshot courtesy of Orlando PD