The Literal Whitewashing of Chicago's Latino Murals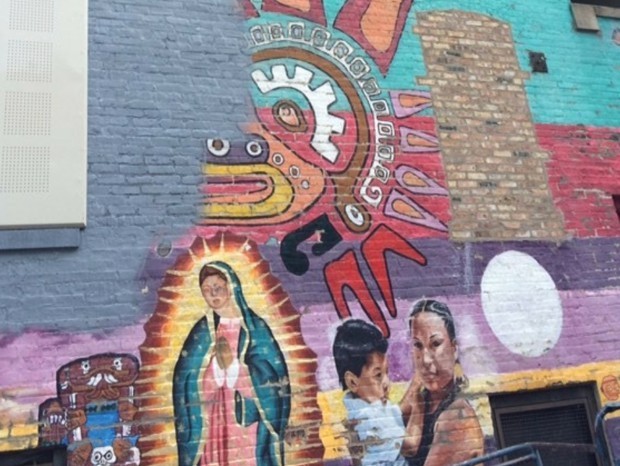 *For some this is progress, for others it's displacement. At a deeper level it's erasing culture. VL
---
NewsTaco CULTURE THURSDAY
By Andrea Penman-Lomeli, Citylab (3.5 minute read)  
Iconic images—of Frida Kahlo, Emiliano Zapata, Subcomandante Marcos, and César Chávez—once adorned a historic building in Chicago's Pilsen neighborhood, alongside portraits of neighborhood residents. But those images no longer exist. The murals were painted over on Monday in anticipation of the construction of luxury apartments.
The building was the home of the former Casa Aztlán, a community organization that served Latino residents for decades. Many see the whitewashing of the murals as a symbol of the changes the neighborhood has experienced in recent years.
According to the Chicago Sun-Times, the building was sold to a developer via judicial auction for $293,000 in 2013; it resold to another developer two years later for more than double that price. Today the median home price in the area is around $260,000, according to Trulia, an increase from $135,000 five years ago. These figures speak to issues Latinos are already facing in this enclave: rising home prices are displacing organizations and individuals alike.
Pilsen Alliance