Effort to Create American Latino Museum on National Mall Gets Push in Bipartisan Bill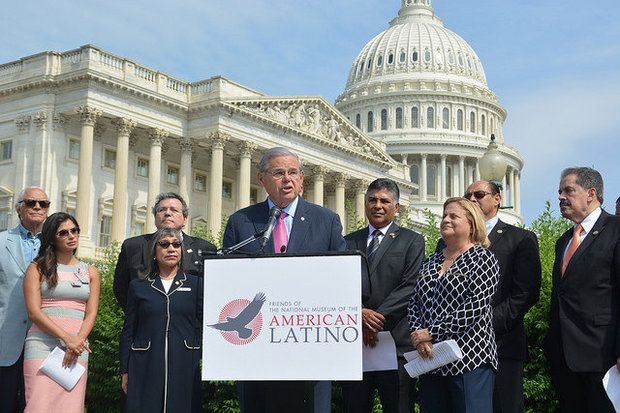 *This is yuuge! . . .  and about time. (*note to self, it's not a museum, it's an infrastructure project that happens to be a National Latino Museum.) VL
---
By Patricia Guadalupe, NBC News (1.5 minute read) 
While Washington has been focusing on a number of other issues, supporters of a Latino Smithsonian museum have been quietly working behind the scenes, pushing Congress to vote this year on legislation to move the project forward.
Several lawmakers, including Rep. Ileana Ros-Lehtinen, R-Fla., and Sen. Robert Menéndez, D-N.J., introduced a bill Thursday to create a National Museum of the American Latino on the National Mall. The bill also starts the process of securing a location near the Smithsonian's other iconic museums, including the National Museum of the American Indian, and the new National Museum of African American History and Culture.
While legislation to create a national Latino museum has been introduced in the past, the bills have stalled in Congress. But supporters say they feel confident this is their year.
"We have a unique opportunity here. We have a Congress that wants to move forward with positive projects," said Danny Vargas, chairman of the Friends of the National Museum of the American Latino.
"The way we are presenting this to Congress is that this is a way to highlight and celebrate American history. We have in the White House a president who is interested in building up the nation's infrastructure and this could be seen as an infrastructure project," said Vargas, a communications strategist who recently ran for office in Virginia on the Republican ticket.
---
---
Do you like stories that reflect authentic Latino life in the U.S.?
 Be part of a positive change.
---
---
Sen. Robert Menendez