Loving v Virginia and its legacy for Latinos: interracial marriage fifty years later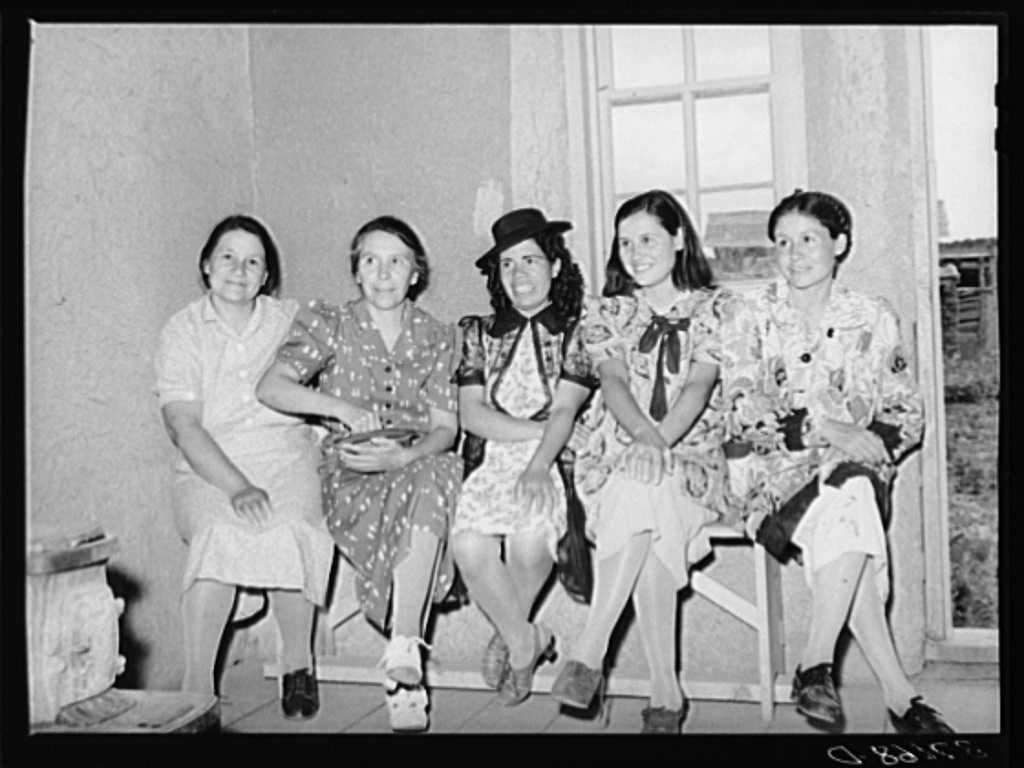 *As much as Trump may want to build a wall to keep us out, and as much as white America may want to vote us out, America is browning, irreversibly. Four-in-ten interracial marriages include Latinos. VL
---
By Aaron Sanchez, Commentary & Cuentos (8 minute read) 
I was born too late in a land that no longer belongs to me….They belong to a pilgrim who arrived here only yesterday whose racist tongue says to me: I hate Meskins.  You're a Meskin. Why don't you go back to where you came from?…I was born too late or perhaps I was born to soon: It is not yet my time: this is not yet my home.  I must wait for the conquering barbarian to learn the Spanish world for love.
In 1975, Chicana poet Angela De Hoyos wrote these words, asking herself in the midst of the Chicana/o Movement and Civil Rights Movement about her place in time.  Was she born too late or was she born too soon?  In her hometown of San Antonio, Texas, home to Spanish missions founded in the 18th century, most famously the Alamo, she didn't feel at home.  In fact, she was told that she was not home, that she needed to return, to go back to where she had come from.  Lost between time and space, she hoped and ached for a moment when displacement and discord might be mitigated by the bonds of affection.  De Hoyos was left waiting for the day that code-switching could transform conquerors and conquered, leaving only words of love.
Is today that day?
Seemingly.  June 12, 2017 marks the 50th anniversary of Loving v. Virginia, the Supreme Court case that found antimiscegenation laws unconstitutional.
According to a recent report by Pew Research Center, interracial marriage has grown dramatically since then.  In 2015, 17 percent of all new marriages were interracial.  In 1967, only 3 percent of newlyweds were.  The percentage of interracial marriage has increased across all groups in the U.S. but it is Asians and Latinos driving the growth of interracial marriage in the nation.  Twenty nine percent of Asian newlyweds and 27 percent of Latino newlyweds intermarried.  The percentage increases when the numbers are limited to U.S. born Asians (46 percent) and Latinos (39 percent).  Latino men and women are almost equally likely to marry-out, at 26 and 28 percent respectively.  When Latinos marry-out, they tend to marry whites.  Forty-two percent of intermarried couples in the U.S. include one Latino and one white spouse.  That means that four-in-ten intermarried couples in the nation are Latino-White marriages.
Interracial couples tend to be better educated, have higher incomes, and live in cities.  Nearly half of all Latino newlyweds who intermarried held a bachelor's degree, while only 16 percent with a high school diplomas or less did.  For U.S. born Latinos, the number increases to 56 percent for those with a bachelor's degree.  Most interracial married couples tend to live in metro areas, where almost one-in-five newlyweds are intermarried. In urban areas, 26 percent of newlyweds are Latino or Asian.
With the rise in intermarriage and the growth of a multilingual America, it seems that the nation is changing.  It was part of the narrative of Obama's America.  And yet, today, we live in the Age of Trump, where despite the rise of interracial marriage, decades of de jure and de facto segregation keep our communities, our schools, our church pews, and our social networks divided.  Trump's supporters want to "make America great again," returning to an unclear time when the nation was stronger and better, although nearly every indicator points to the fact that the nation has never been in a better position.  They also blamed Obama for making race relations worse, believing that before Obama everything was perfect.
A year ago, the journalist León Krauze offered two lasting impressions of the confusing and contradictory position of Latinos in the changing of the guard from Obama's America to Trumplandia, as he called it.  In July of 2016, Krauze covered the Republican National Convention in Cleveland, Ohio for the Mexican paper, El Universal.  On the floor of the RNC, one woman implored Krauze to admit that he had been treated nicely at the convention.  Then she explained that Trump was not a racist, but that his unscripted, unfiltered speeches were improvisational free-associations of the nation's problems.  So when he called Mexican rapists, he really meant that rape on college campuses was a problem and so too was unauthorized migration.  As Krauze, tried to make sense of the woman's reasoning, the woman offered another explanation: some Mexicans were part of the epidemic of rape in the nation.  "It [Trump's statements] could be unfair because some of the rapist are not Mexicans, but with so much mixing, its hard to tell who is Mexican and who isn't," she clarified.  All of the mixing between whites and Latinos—and Latinos' historically unclear racial position and their questionable legal status—was to blame for Trump's and white America's confusion.  The problems were theirs, but it was Latinos' fault.
Later on, Krauze met an older white woman who was leaving the convention.  She was dressed in red with a large American flag broach.  She was a proud grandmother who instantly began showing him pictures of her grandkids, who, it turned out, were interracial.  One of her daughters-in-law was Cuban-American and the other Mexican-American.  She told him that everyone she talked to said that her Mexican-American grandchildren were so attractive that they should be in TV commercials.  Delighted, she exclaimed of her Mexican-American grandchildren: "Their mix [interracial features] came out so pretty!"  Krauze then asked her if she was going to vote for Donald Trump, the man who had called Mexicans rapists and criminals, who vowed to build a wall to keep Mexicans out, to create a deportation force modeled after a program called Operation Wetback. "Of course, he is the man we need," she answered.
Opponents of race-mixing in the early twentieth century believed that miscegenation would lead to the denigration of the racial stock in the nation and create a confused population that would not belong to one racial group or another.  These confused groups would lead to a confused nation, uncertain about its past, uncertain about its identity, and uncertain about its future.  The antimiscegenation laws that Loving v. Virginia rolled back, were supposed to keep the nation from getting mixed-up.
It seems that the nation is confused about its future and all of the "mixing," even while it is experiencing it.  Four-in-ten interracial marriages include Latinos, yet the current administration wants to build a wall to keep Latinos out.  Texas just passed a law that allows law enforcement agents to inquire about the citizenship status of detained peoples.  In a state, where nearly 40 percent of the population is Latino (70 percent of that population is U.S. born), how are agents supposed to surmise citizenship status?  What is the marker of a non-citizen?   Will the wall go through homes? Will the wall run through the middle of altars as vows of love are exchanged?  Will police ask Latinos for proof of citizenship, while their white spouses sit next to them in the passenger seat?  There is a stark partisan divide in attitudes about interracial marriage.  Only 28 percent of Republicans and Republican-leaning independents believe that people of different races marrying each other is a good thing.
This is where America stands at the moment, fifty years after Loving.  It is changing, but rife with contention and contradiction.
I am part of an interracial marriage, and, as the figures bear out, I met my wife at college. At the time, I was a Pablo Neruda quoting, Chicano poetry reading, history major, with no plan for the future.  My wife was a marketing major, who graduated cum laude, and always had a plan.  We saw each other at a party.  It seemed like we had nothing in common, but we fell in love.  As my grandmother likes to say: si él la quiere, y ella lo quiere, qué más quieren?"
Since that day, our lives and our love has been poetry and pastiche.  We eat frijoles and crockpot chicken.  We speak in Spanish and English.  When my son was a baby, the violin in mariachi music made him cry but he loved the fiddle in folk music.  Our children's playlist include Las Cafeteras and Frozen.  The other day, we heard our son singing "Despacito" to himself as he played. Our blended lives move forward with a combination of improvisation and intention and somewhere in the middle of all this I find hope.
I'm not sure if I can answer De Hoyos' question, whether I was born too early or too late.  I too have been told to go back to where I came from.  I don't think my children will be waiting for barbarians to learn the word for love.  They'll have words at their disposal.
My son is keenly aware of my code-switching.  He asks me why I say certain words in English and others in Spanish.  Sometimes, I'm not aware that I do it and other times I don't have a very good explanation.  At night before I put my son to bed, I hold him, kiss him on the cheek, and tell him "te quiero."  One night, he asked me in a whisper "why do you say 'te quiero?'"  "Because I love you," I answered.  He thought to himself, as I lowered him to bed, satisfied with my answer.  "I love you, porque te quiero también," he replied.
This artile was originally publihed in Commentary & Cuentos.
Library of Congress