ICE agents arrest high schooler hours before prom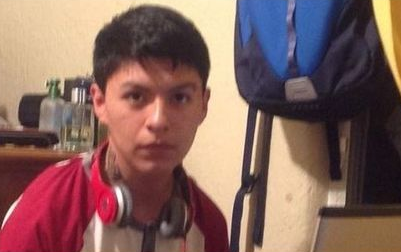 *The first thought that came to my mind when I read this: ¡Que poca ma . . . ! VL
---
By Michael P. McKinney and Jorge Fitz-Gibbon, AZ Central (3.5 minute read)  
OSSINING, N.Y. — Federal immigration authorities took a 19-year-old high school student into custody hours before his senior prom.
Diego Ismael Puma Macancela, a citizen of  Ecuador, was arrested at his cousin's Ossining home Thursday morning, according to Rachael Yong Yow, public affairs officer for U.S. Immigration and Customs Enforcement.
The agency said Puma Macancela is being held at a federal detention center pending deportation. His arrest comes in wake of a deportation order that an immigration judge signed Nov. 16.
His cousin, Gaby Macancela, said a frightened Puma Macancela came to her apartment Wednesday night after his mother's arrest. The following morning, she said they cowered in fear in one of the bedrooms when they heard agents banging on the door of her apartment.
"Wake up. The police are here again," she said Puma Macancela told her. "They're coming for me."
Her cousin eventually walked outside and was arrested, she said.