It Shouldn't Be This Hard to Get People of Color Onto Cable News Shows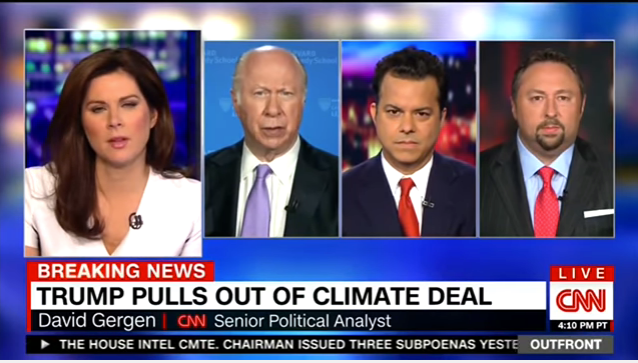 *Let's start with "I agree." It shouldn't be hard to get Latinos on cable news shows, but it is. This is about a specific issue, but it's emblematic of the fact that cable TV news producers don't make the effort to go farther than their contact lists to fill coveted programming time, and their lists are shallow on the diversity end. That comfortable laziness on the part of the gatekeepers keeps us invisible. VL
---
By Nathalie Baptiste, Mother Jones (2.5 minute read)   
Climate change will have the greatest impact on communities of color, who face the highest risks from toxic spills, hazardous air, and dirty drinking water. And yet, they've been largely left out of the discussion about President Donald Trump's decision to withdraw from the Paris climate agreement.
According to a new study from Media Matters, a non-profit media research group, out of the 286 guests who went on Fox News, MSNBC, and CNN to discuss climate change on the day Trump announced the withdrawal, and the day after, only 17 percent belonged to a minority race. Nine percent were black, 4 percent were of Asian descent, 3 percent were Latino, and less than 1 percent were Middle Eastern.
What's especially striking about the lack of representation is the fact that multiple studies have shown that people of color are disproportionately affected by the changing climate.