Financial aid is a key to Latino college completion, but for young men there is a responsibility attached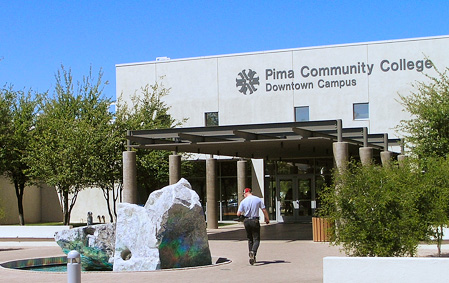 SPONSORED CONTENT
By NewsTaco (2.5 minute read)  
Roughly 34 percent of undergraduate college students in the United States are the first in their families to go to college. According to The Postsecondary National Policy Institute, an additional 28 percent of undergraduates had parents with at least some college experience but not a bachelor's degree.
This is a substantial step forward for hundreds of thousands of families in the country, and it's also good news for two-year colleges. Statistics show that 48 percent of first-generation students enrolled in a two-year school, and only 25 percent of first-generation students attended four-year institutions.
But it's not all good news
According to a 2011 report from the Higher Education Research Institute, the downside is that first-generation college students were less likely to complete their college degree in six years than peers with parents who had at least some college experience.
This means that there's work to be done to help those first-generation college students stay the course and finish their studies.
A big obstacle for college completion is financing.
The majority of students who don't complete their college education find that they can't afford to continue. This is where financial aid plays a significant role. It's also where being prepared is essential.
For young men in the U.S. an important part of that preparedness is registering with the Selective Service System.
The first thing young men need to know is that registering is the law.
All young men regardless of race, religion, ability, or immigration status must register – it's the law. If they fail to do so by their 26th birthday, they can:
Lose eligibility for many student loans and grants.
Lose eligibility for many federal and state government jobs.
Experience significant delays in the immigration "citizenship" process.
One thing should be made clear.
The Selective Service System does not ask for a registrant's immigration or resident status and there is no effort to identify undocumented immigrants and provide reports to other government agencies.  Young men living in the U.S. are required by law to register regardless of their immigration status.
It's a responsibility that few 18 year-old men – Latino or not, citizen or not – consider as they transition into adult life. If you know a young man who has turned 18 or is about to, make sure to remind him to register with Selective Service – and what's at stake if he doesn't.
Registration is easy and only takes a few minutes.
Men must simply visit the Selective Service homepage at SSS.gov and click on the button that says "Register." On the next page, there's a Registration Form with a few simple questions including name, address, birth date, and social security number.
If a man doesn't know his social security number or doesn't have one, the paper registration form does not require a social security number and can be printed from the website or picked up at most U.S. Post Offices.
Filling out the form may only take a few minutes, but it will make a positive difference for the rest of a young man's life.
###
pima.edu