DIECIOCHO Podcast: Texas Rep. Rafael Anchia – Trump, Gerrymandering and Money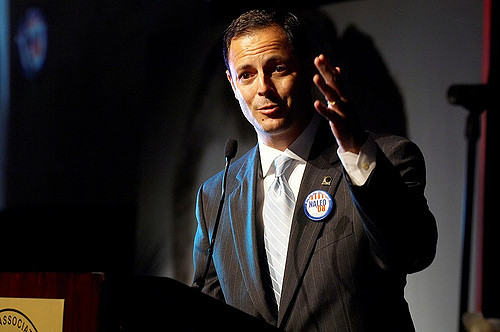 By Victor Landa, NewsTaco (1 minute read, 34 minute listen) 
It's safe to say that the just-ended Texas legislative session was the most acrimonious in memory. We can talk for days about why, but Rep. Rafael Anchia, the chair of Texas's Mexican American Legislative Cacus, can narrow it down to three things:
Gerrymandering
Monied interests
and Trump
The tension was so bad that on the final day of the session a Freedom Caucus member taunted a group of Latino lawmakers, threatening to call ICE on a group of Latino protesters on the House balcony. A confrontation ensued on the floor of the Texas House with threats and shouts and shoves.
This is where my conversation with Anchia began. By the end of the chat we talked about the Trump effect, education funding, how the events in Austin mirror a sentiment that's being felt across the country . . . and much more.
NALEO Educational Fund