Jimmy Gomez wins Los Angeles congressional election to replace Xavier Becerra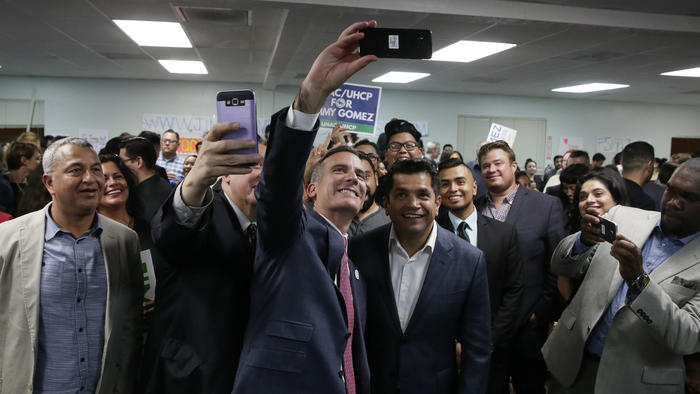 *California's 34th congressional district, which has been represented by a Latino for decades, will continue to be so after, Jimmy Gomez won yesterday's runoff election. VL
---
By Christine Mai-Duc, The Los Angeles Times (7 minute read)   
State Assemblyman Jimmy Gomez was elected as Los Angeles' newest member of Congress on Tuesday, defeating attorney Robert Lee Ahn in a sharply contested battle for the 34th Congressional District.
Gomez will take the seat vacated by Xavier Becerra, who became state attorney general earlier this year, and will represent one of the poorest, most immigrant-heavy districts in the state, where the effects of President Trump's policies on immigration and healthcare will be acutely felt.
His election continues a decades-old tradition of Democratic Latino representation in the district, which stretches from downtown Los Angeles to Boyle Heights and incorporates Highland Park, Eagle Rock and Koreatown. If Ahn had won, he would have become the second Korean American elected to the House and the first Korean American Democrat.
Shortly before Ahn called to concede, Gomez, 42, thanked hundreds of cheering supporters for their efforts to get him elected and pledged to represent all of his constituents after a hard-fought battle with fellow Democrat Ahn.
The Los Angeles Times