Julián Castro addresses potential presidential run in 2020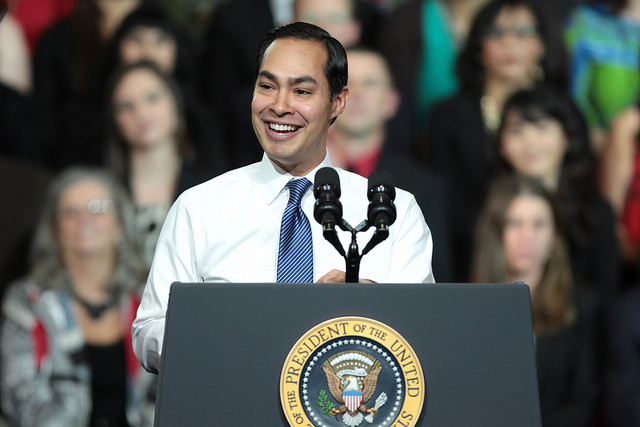 *Castro for President in 2020? He didn't say no. VL
---
By Kelsey Bradshaw, mySA (1.5 minute read)  
San Antonio native and former Mayor Julián Castro continued to fuel the 2020 presidential rumor mill in a recent interview.
Castro, who most recently headed the Department of Housing and Urban Development in the President Obama administration, sat down with Texas Tribune CEO Evan Smith who asked him outright if he had plans to run for president in 2020.
"I've said very clearly that I'm not taking that off the table, that I'll look and see how things develop over the next year or so and then make a decision as to whether that's something that I want to do or not," Castro said.
Gage Skidmore