Another Way That Teachers Matter For Latino Kids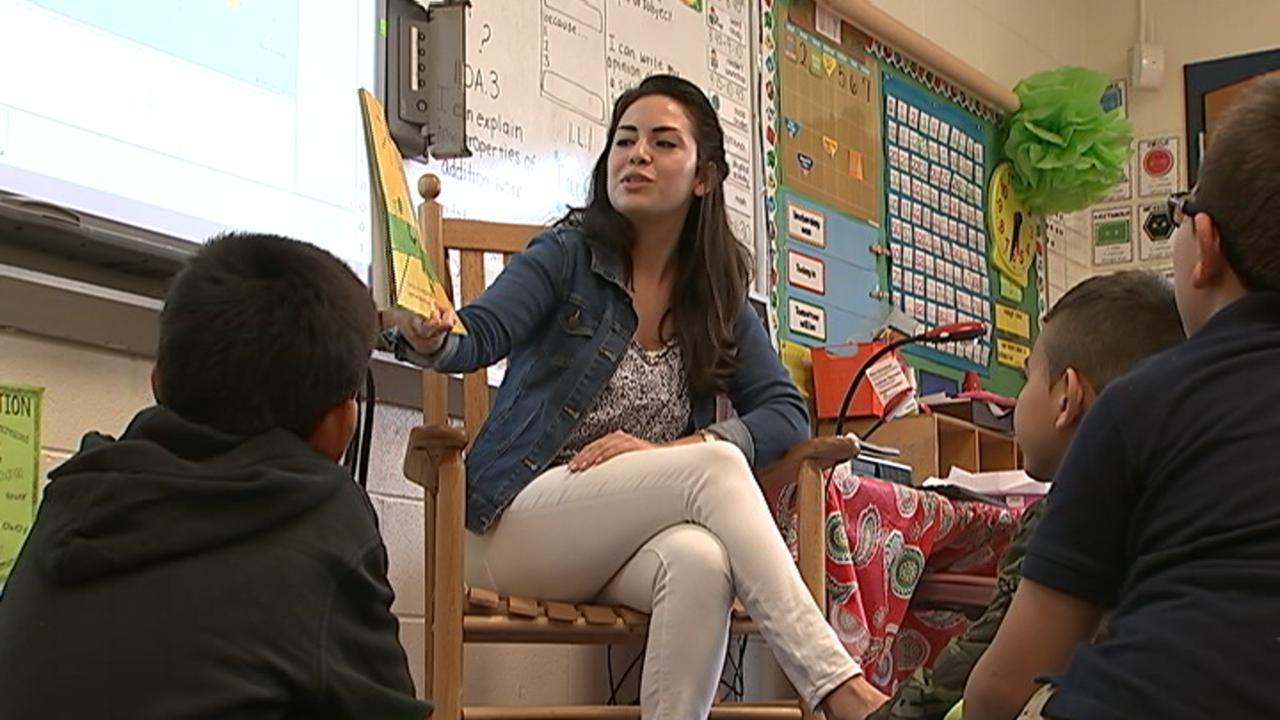 *Science tells us that ethnic and racial minority kids do better in more diverse schools. The question before us is if the educational leadership in the White House believes in this kind of science. VL
---
By Ana Valdez and Prof. Gustavo Carlo, Medium (3.5 minute read) 
We are writing this post because we have become strong advocates of the need for Latino teachers at schools with Latino students. Our conviction comes from our personal experiences and from plenty of fact-based data. The idea that children are more likely to succeed in school when exposed to teachers and positive role models that they can identify with should not be a major shock to anyone. We are all more likely to emulate others if we feel an empathic or identity connection with them than if we view them as different from us. Scientists have repeatedly demonstrated that we are more likely to empathize with others when we deem them to be similar to us and we know from hundreds of other studies on the power of observational learning and role models. Latino/a school children are no different.
Imagine what the school-related experiences might be for a young Latino child and a young Anglo child who attend a school with predominantly White, non-Latino teachers. Ana, a mother of two boys, had always thought her kids were 100% integrated into their school, which was the way she tried to raise them. Instead, she remembers the excitement of her two boys the day she picked them up from elementary school after meeting the new substitute teacher, the first Latina teacher they've ever met. Her kids' lives changed forever. Each day, after school, her boys would come home and say things like, "Mom, today she brought Mexican food for lunch and she let everybody try it, she was so proud!"; "Mom, she told me it is OK to like soccer more than football"; "Mom, I feel so protected when she does recess duty"; "Mom, she is so pretty, she reminds me of you." The excitement and enthusiasm was obvious.
Although Ana and her boys were a minority at that school in every possible sense of the word — a Latino family, an immigrant mom, trilingual, and Catholic — it was obvious that the presence of a Latina teacher was impacting her boys in a powerful, positive manner. How much easier would it be for her Latino children to learn from a teacher of their ethnic heritage that they could connect and identify with? And from the teacher's perspective, how much easier would it be for the teacher to understand the culture-related challenges (such as discrimination, economic strain, access to social support) that her children could face?
We know from previous studies that ethnic and racial minority kids do better in school and have better mental health when they attend more diverse schools. It makes sense that children in these diverse schools should have a better chance at empathizing and identifying with a teacher of color. So, if Latino/a kids have more opportunities to identify and empathize with Latino/a teachers, then we should expect that they might become more engaged in school, gain more social competencies, and perform better academically. Furthermore, there is a growing body of evidence that shows that Latino/a kids who more strongly identify with their ethnic heritage are more likely to exhibit pro-social competencies, succeed in school, and to exhibit better psychological and behavioral adjustment.
All of this adds up to important implications for educators and policy makers who should be looking for and empowering important characteristics that will lead to long-term health and success for these children and positive contributions to our communities. Policies that will also allow for better adjusted Americans, who will be empowering our country for decades to come!
In the end, the data shows that Latino teachers are able to do something that some non-Latino teachers don't do: they have high expectations of their Latino kids, they help Latino students find their drive, and they help Latino kids draw strength from their ethnic and cultural heritage. As one Latino educator constantly reminds us, "we know who our kids are, where they come from, and where they can go!"
Prof. Gustavo Carlo is the Millsap Professor of Diversity and Multicultural Studies and the Director of the Center for Family Policy and Research at the University of Missouri.
Ana Valdez is the Executive Director of the Latino Donor Collaborative, Chair of Southern California Public Radio's Board of Trustees, and a passionate children's advocate.
WSOC