Trump administration sends NAFTA renegotiation letter to Congress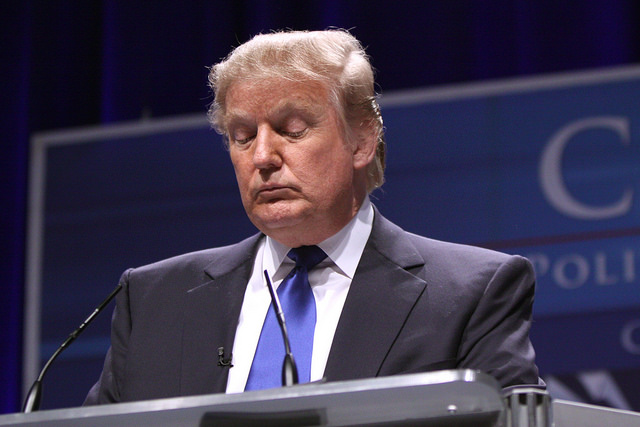 The interesting thing about this has nothing to do with international trade or U.S. relations with Mexico. It's that even though Trump said he was willing to renegotiate NAFTA, now that he's moving on that willingness he can't escape the special investigation pall that will cover everything he does until the probe is finished. The question, then, is, is this meant as a distraction? Here's the story, but you can read the letter in its entirety HERE. VL
---
By Jacob Pramuk, CNBC (1.5 minute read) 
The Trump administration on Thursday notified Congress that it plans to renegotiate the North American Free Trade Agreement, the three-member deal with Mexico and Canada that President Donald Trump has repeatedly attacked.
The United States can start renegotiating the agreement 90 days from the notification to Congress. A letter from U.S. Trade Representative Robert Lighthizer to congressional leaders says the administration wants NAFTA to be "modernized."
The United States seeks to support higher-paying jobs in the United States and to grow the U.S. economy by improving U.S. opportunities under NAFTA … In particular, we note that NAFTA was negotiated 25 years ago, and while our economy and businesses have changed considerably over that period, NAFTA has not. Many chapters are outdated and do not reflect modern standards. For example, digital trade was in its infancy when NAFTA was enacted. In addition, and consistent with the negotiating objectives in the Trade Priorities and Accountability Act, our aim is that NAFTA be modernized to include new provisions to address intellectual property rights, regulatory practices, state-owned enterprises, services, customs procedures, sanitary and phytosanitary measures, labor, environment, and small and medium enterprises.
---
---
Do you like stories that reflect authentic Latino life in the U.S.?
 Be part of a positive change
---
---
Gage Skidmore