Latinos, Millennials Among Groups Least Likely to Have Health Insurance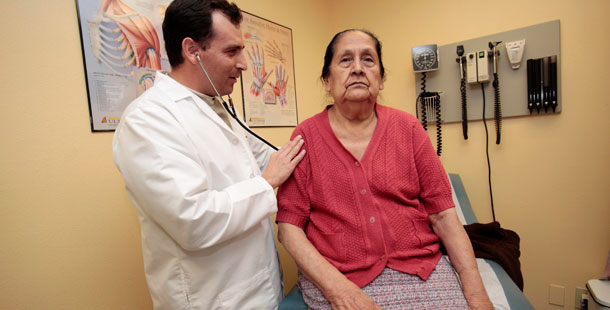 *Why you should read this: Because this information is vital as the  debate about healthcare intensifies in Washington. Because "Latinos . . . are much more likely than non-Latinos to hold a low-income, blue-collar job that doesn't provide health insurance." VL
---
NewsTaco HEALTH TUESDAY
By Casey Lenis, U.S. News & World Report (4.5 minute read) 
The national rate of people without health insurance saw a slight increase at the beginning of 2017, inching up from 10.9 percent to 11.3 percent, according to a recent Gallup poll. Still, far more people are covered by health insurance now than in 2013 before government-sponsored health insurance exchanges opened and other parts of the Affordable Care Act were implemented.
Yet, as state leaders tout these improvements, certain demographics still suffer from lack of health insurance with rates far above the national average. Among the groups less likely to have medical insurance than their counterparts are males, millennials, and those who identify as American Indian, Alaska Native, white Hispanic or Latino.
When looking at race and ethnicity, the differences in insurance rates are especially stark, with some groups three times as likely as whites to be without coverage. Twenty-seven percent of both white Hispanics or Latinos, and American Indians or Alaska Natives between the ages of 18 and 64 were uninsured in 2015, U.S. Census data reveals. Comparatively, only 9 percent of whites weren't covered by insurance, whether through Medicaid, exchange plans or employer-sponsored insurance.
---
---
Do you like stories that reflect authentic Latino life in the U.S.?
 Be part of a positive change.
---
---
Center for american Progress