Champions of Chicano Art Need to Face Reality: A Response to Cheech Marin's New Art Center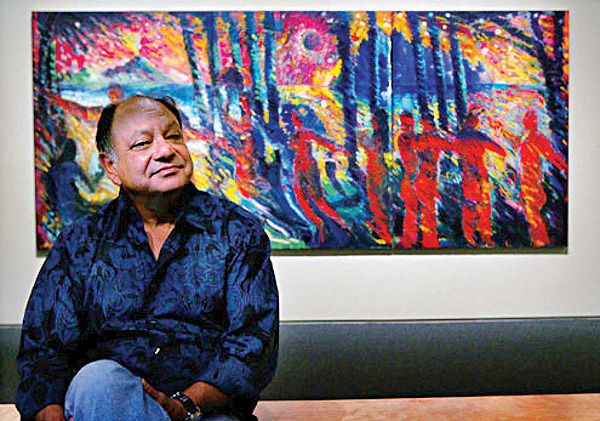 *Why you should read this: Because "If you don't like how mainstream museums are neglecting important collections, then build your own." VL
---
By Karen Mary Davalos, artnet (6 minute read) 
For decades, comedian Cheech Marin has been finding ways to bring attention to Chicano art. The avid art collector has produced several traveling exhibitions from his collection, served as an ambassador to mainstream museums, and hosted private events to introduce emerging artists to his network. And while critics may turn up their noses at shows based on his collection of Chicano art, they cannot so easily write off his latest venture to open a Center for Chicano Art in Riverside, California. After all, Eli Broad has received nothing but praise for doing exactly the same thing. The Broad in downtown Los Angeles is still considered the icing on the LA art scene cake.
And he is right. None of the major museums in the region have a permanent collection policy for preserving Chicano art. None permanently display the artwork, and none of them have employed a full-time expert on Chicano art. Following the national trend, you will only find Chicano art specialists in the education or public programs departments, and not in curatorial positions, where they might shape the interpretation and presentation of these museums' collections.
---
---
Do you like stories that reflect authentic Latino life in the U.S.?
 Be part of a positive change.
---
---
Karen Mary Davalos is a professor of Chicano and Latino Studies at the University of Minnesota and the President of the Board of Self Help Graphics & Art in Boyle Heights, California. She is an independent curator and an author of three books about Chicana/o art. She recently launched a major project, "Xican@ Art since 1848," which will result in the first comprehensive, multi-volume book and digital archive on Mexican American art in the United States since the signing of the Treaty of Guadalupe Hidalgo.
27east