Don't culturally appropriate Cinco de Mayo or anything else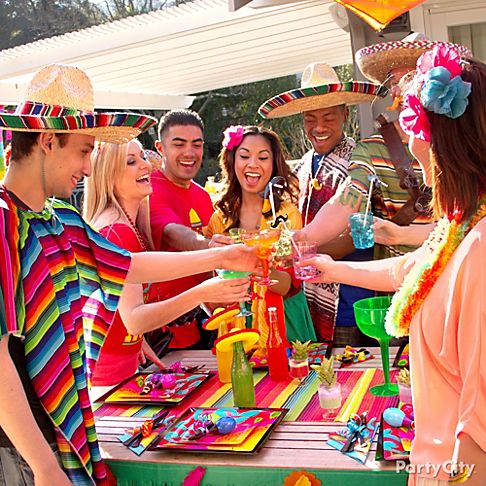 *Why you should read this: Because Ray Salazar has a bone to pick about silly Cinco de Mayo celebrations – "if wearing a cultural object requires you to explain why you're wearing it to someone from that culture, don't wear it." VL
---
By Ray Salazar, The White Rhino (2 minute read)  
Truth is: Cinco de mayo is only a cause for celebration because U.S. beer companies made it a holiday. In Mexico, it's not a big deal.   A Time Magazine article last year provided an overview of the history:
" 'The French army was about four days from Mexico City when they had to go through the town of Puebla, and as it happened, they didn't make it,' " UCLA scholar David E Hayes-Bautista says. The smaller and less-equipped Mexican army held off French troops in the Battle of Puebla, on the fifth of May of 1862. (The French army returned the following year and won, but it was the initial Mexican victory was still impressive.)"
Cinco de Mayo is not Mexican Independence Day. It is, however, an excuse in the U.S. to drink. And a day when many people make the mistake of donning sombreros, colorful ponchos, mustaches, and maracas found abundantly in party-supply stores.
This week at Baylor University in Texas, a fraternity hosted a Cinco de Drinko party where students dressed up as maids and construction workers. It's not the first time this happens on college campuses.
In 2012, at the University of Chicago, "first-year pledges performed a racial caricature: mowing the lawn in front of the Alpha Delta Phi fraternity house wearing oversized sombreros while Latin music played from a stereo," according to the school's newspaper.
So don't. Don't take someone else's culture and make it your own to celebrate or laugh or look cool.
Last week, a friend, colleague, and artist Gabriel Mejia asked a question on Facebook about wearing a Negro Baseball League cap.
A few people responded. Some said it's not cultural appropriation; others said, "Yes it is." I agreed.
It's an item that's carries historical significance in a racially charged context. It was a symbol of people being excluded because of the color of their skin. The league is not around anymore; it's not like a Cubs . . .
---
---
Do you like stories that reflect authentic Latino life in the U.S.?
 Be part of a positive change.
---
---