Republicans predict victory as narrow U.S. healthcare vote approaches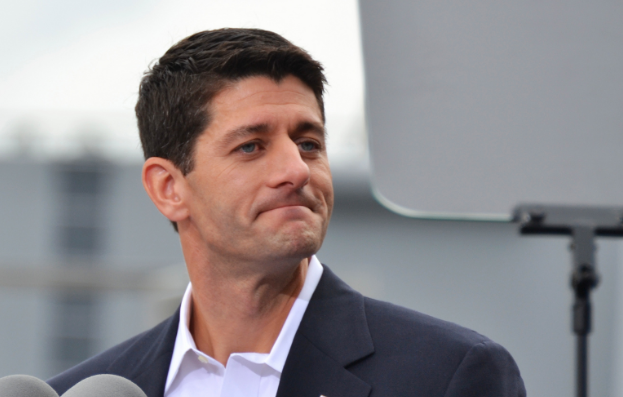 *Why you should read this:  Because this vote is coming down to the wire. Because you can call your representative to let them know this is a bad bill: Savemycare VL
---
By David Morgan and Richard Cowan, Reuters  (8 minute read)  
Republicans in the U.S. House of Representatives predicted victory in a planned vote on Thursday to repeal Obamacare that would take a step toward achieving their seven-year quest to replace the healthcare law and hand President Donald Trump a major legislative victory.
House Republican leaders have expressed confidence the bill will pass and several party moderates who had previously objected got behind it on Wednesday, giving it new momentum even though the legislation is expected to face tough opposition in the Senate.
"We're optimistic that we'll pass it out of the House today," Representative Mark Meadows of North Carolina, chairman of the conservative Freedom Caucus, told MSNBC's "Morning Joe" program on Thursday.
The vote, which a House Republican aide said was expected on Thursday afternoon, was expected to be close. But even if it passes, the measure faces daunting odds in the Senate, where Republicans hold a narrower majority.
In a sign of the scrutiny it will face, Republican Senator Bob Corker said there was no way the healthcare bill would receive a quick up-or-down vote in the Senate.
"My guess is we're going to spend at least a month looking at the issue, making sure that it passes the test of time," Corker said in an interview on MSNBC.
About 20 million Americans gained healthcare coverage under Democratic former President Barack Obama's 2010 Affordable Care Act, popularly known as Obamacare. Republicans have long attacked the law, seeing it as government overreach and complaining that it drives up costs. Trump made overturning it a cornerstone of his election campaign.
---
---
Do you like stories that reflect authentic Latino life in the U.S.?
 Be part of a positive change.
---
---
Tony Alter