Homeland Security Secretary John Kelly gives Latino lawmakers a slippery story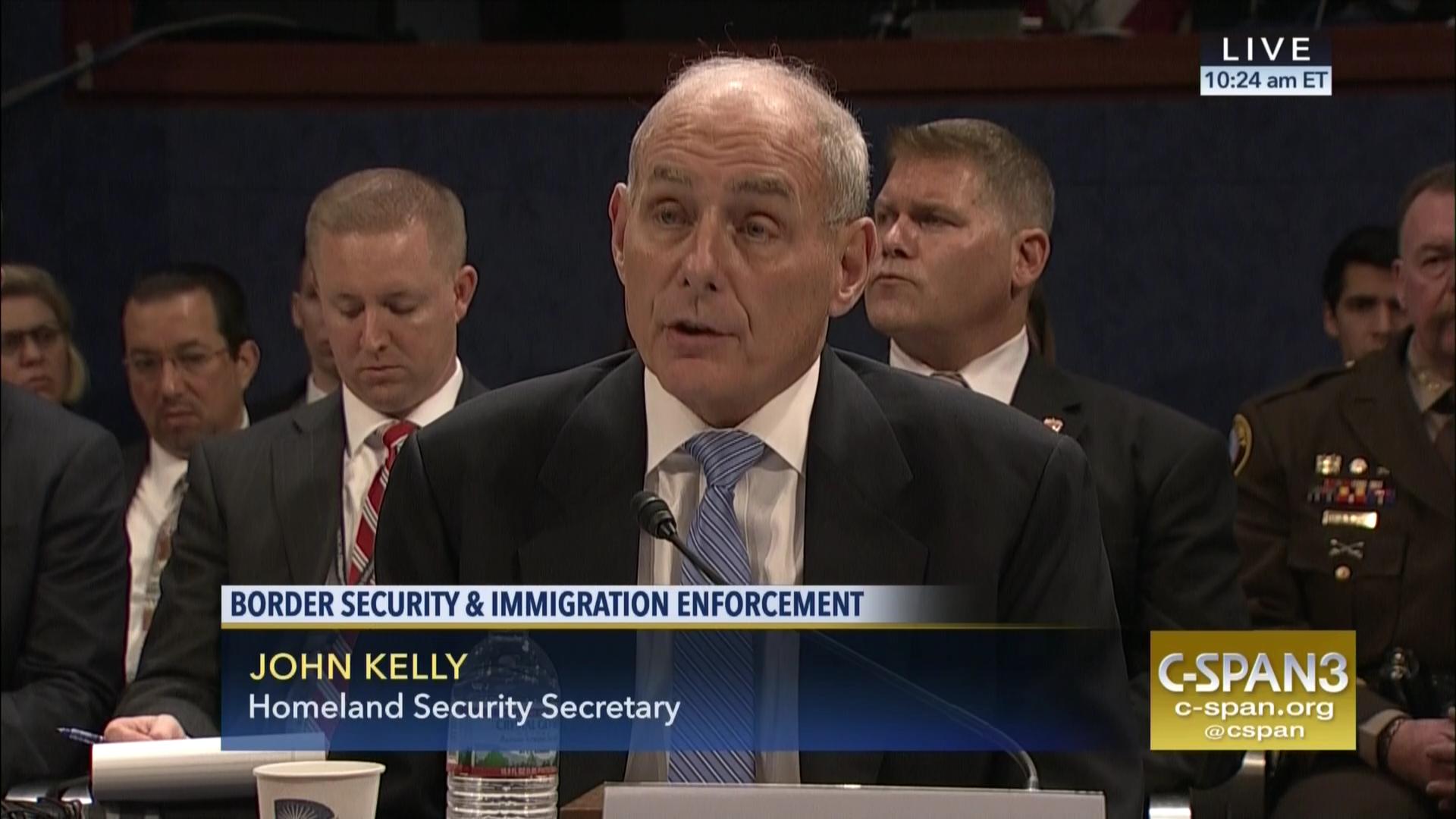 *Why you should read this: Because while the Homeland Security chief says there are no immigration raids happening in "sensitive areas" the Attorney General and the head of ICE justify raids at courthouses. VL
---
By Victor Landa, NewsTaco (2 minute read)
The meeting with members of the Congressional Hispanic Caucus (CHC) has been in the making since Kelly was confirmed as Homeland Security chief, and the CHC had specific issues and questions for him. According to the Dallas Morning News they've "been raising concerns for months about reports that ICE agents had been stationed near churches and schools as part of their efforts to arrest unauthorized immigrants."
Read more stories about the CHC in NewsTaco. >> 
Kelly denied the courthouse raids and said they would be in violation of his department's policies that "sensitive areas — such as places of worship, schools and hospitals — should 'generally be avoided.'"
This is a case where the Trump administration's right hand should be more aware of what the left hand is doing. On Tuesday CNN reported that "The Departments of Justice and Homeland Security said this week that immigration agents will continue to make arrests at courthouses — and encouraged cities to revoke their sanctuary policies if they object."
ACT NOW!
Sign a petition to tell U.S. Mayors: Protect Undocumented Immigrants – Declare Your City a Sanctuary of Safety! 
Click HERE 
Kelly's wiggle room is that courthouses are not considered "sensitive areas."
Again, the Dallas morning News: "Rep. Joaquin Castro of San Antonio, the Hispanic Caucus vice chairman, said the meeting was 'productive,' but he remained concerned that Kelly has taken a 'see no evil, hear no evil' approach to potential abuses by ICE agents."
---
---
Do you like stories that reflect authentic Latino life in the U.S.?
 Be part of a positive change.
---
---
[Screenshot courtesy of
C-SPAN
]