To the students who missed school on the Day without Immigrants Protest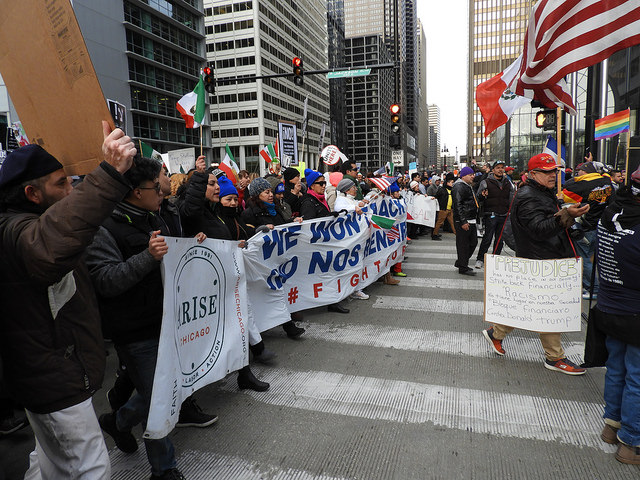 *Why you should read this: Because there's some good advice here. Because young Latinos have a lot of energy to better their world and we should be talking about how standing to be heard is not easy. VL
---
By Ray Salazar, The White Rhino (2.5 minute read)   
Y
esterday, a student came up to me and asked, "Are you going to be here tomorrow?"
I didn't know why she was asking.  She explained Thursday's protest; I hadn't heard about it.  I told her I would be here because there are few Latino English teachers in schools.  This is where I need to be.  I told her she should do what's best for her.
She said, "Maybe I'll be here."  Then she thought, "Oh, but you have an assignment due tomorrow.  Maybe I'll be absent."
Read more articles by Ray Salazar in NewsTaco. >>
We both laughed out loud.
If you missed school to attend a Day without Immigrants Protest today, you did something meaningful.
If you missed school and stayed at home comfortably, if you spent the day on your phone or computer, if you partied in your basement or someone else's, you acted against today's protest and you proved skeptics' views that immigrants do not matter.
ACT NOW!
Sign or start a petition to organize a town hall meeting with your congressperson
Click HERE 
A protest is supposed to be inconvenient for the person or group or system being criticized.  Your actions today should have made government forces and conservatives who believe that immigrants don't matter uncomfortable.  YOU should have been uncomfortable challenging yourself to be visible, to be heard, to be noticeable.
Instead, you made yourself invisible . . . READ MORE 
---
---
Do you like stories that reflect authentic latino life in the U.S.?
 Be part of a positive change.
---
---
[Photo of Chicago's Day Without An Immigrant march by 
John W. Iwanski
/Flickr]