Mexico's President Cancels Meeting With Trump Over Wall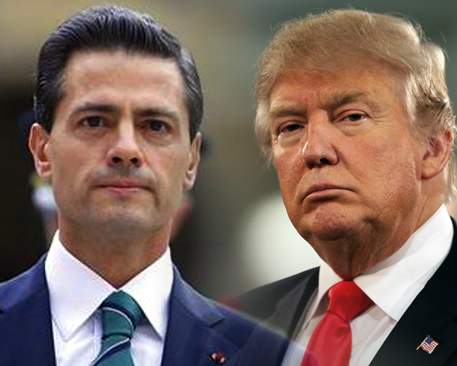 *Why you should read this: Because this is a very good blow-by-blow account of how  U.S.-Mexico relations came to this. Because president Trump is changing our politics and international relations faster than anyone anticipated. VL
---
By Azam Ahmed, The New York Times  (2.5 minute read) 
[tweet_dis]The president of
Mexico
said on Thursday that he was canceling his scheduled meeting with
President Donald J. Trump
in Washington next week[/tweet_dis], rejecting the visit after the new American leader ordered a border wall between the two nations.
The move by Mexico's president, Enrique Peña Nieto, brings to a head the simmering tensions that have been building for months between the two nations. After calling for dialogue in the face of Mr. Trump's vows to build a wall, Mr. Peña Nieto ultimately bowed to public pressure in Mexico to respond more forcefully to his northern neighbor.
[pullquote]It is an unprecedented moment for the bilateral relationship." -Genaro Lozano, professor at the Iberoamerican University in Mexico City.[/pullquote]
The decision to cancel the meeting was the result of a remarkable back-and-forth between the two sparring leaders, much of it delivered on Twitter.
Read more stories about the Trump Peña Nieto relationship in NewsTaco. >>  
On Wednesday, the new American president signed an executive order to beef up the nation's deportation force and start construction on a new wall along the border.
Adding to the perceived insult was the timing of the order: It came on the first day of talks between top Mexican officials and their counterparts in Washington, and just days before the meeting between the two presidents.
---
---
Do you like stories that reflect authentic Latino life in the U.S.?
 Be part of a positive change.
---
---
[Photo courtesy of Once Noticias]