Ivan 'Pudge' Rodriguez bound for Cooperstown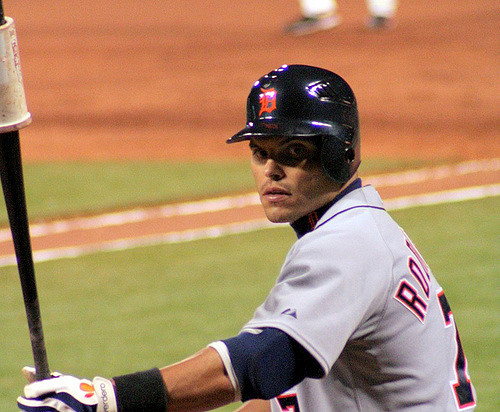 *Why you should read this: Because it's a wonderful honor for a great baseball player. Because he now joins Johnny Bench as the only tow MLB catchers to be inducted into the Hall of Fame on the first ballot. VL
---
By Jerry Crasnick, ESPN (2 minute read) 
Ivan "Pudge" Rodriguez, Jeff Bagwell and Tim Raines were elected to the Baseball Hall of Fame on Wednesday, while Vladimir Guerrero and Trevor Hoffman fell just short of the 75 percent threshold required in voting by the Baseball Writers' Association of America.
Rodriguez, the only first-timer on this year's ballot to reach Cooperstown, made 14 All-Star teams and won 13 Gold Glove Awards during a 21-year career with the Texas Rangers, Detroit Tigers and four other clubs. He is the career leader among catchers with 2,844 hits, 1,354 runs, 572 doubles and 2,543 games played.
Read more stories about  Latinos in baseball in NewsTaco. >> 
"From day one, I loved the game of baseball and I took a lot of pride every single day and I was a winner," Rodriguez said. "That's probably the bottom line from all of this. I appreciate being in the Hall of Fame because of the hard work I did through my whole career. To be so durable for so many years and play 120-125 games a year, it tells you that if you're strong mentally and physically, you can play this game for a long time."
---
---
Do you like stories that reflect authentic latino life in the U.S.?
 Be part of a positive change.
---
---
[Photo by
Art Siegel
/Flickr]