What do you do when you get time to state your case with an incoming president and he sends his c-team?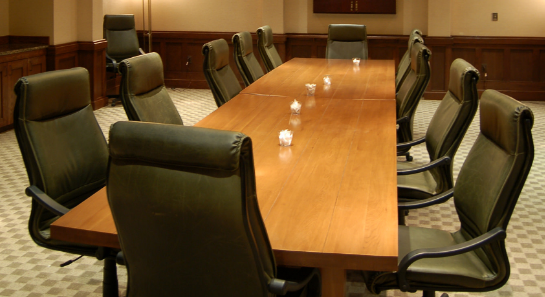 By Victor Landa, NewsTaco (2 minute read) 
That's what happened yesterday to a group of Latino leaders who gathered in Michigan for an audience with president-elect Trump's transition team.
To be fair, I don't think the representatives from NCLR, and NALEO, LULAC, the U.S. Hispanic Chamber of Commerce, the U.S-Mexico Chamber of Commerce, the National Hispanic Leadership Agenda, to name a handful, who went to this meeting were expecting to meet with Trump himself, but here's who greeted them at the other end of the meeting table, according to aBuzzFeed report:
"Republican National Committee's Jennifer Korn, Mercedes Schlapp, a Fox News contributor and longtime Trump backer, and Katrina Campins, a Latina from season one of The Apprentice."
At this point I'm not interested in what they said because it doesn't matter. It goes beyond optics. Trump sent a Latina from season one of the Apprentice. Think about that.
Read more stories about Latinos and the Trump transition team in NewsTaco. >> 
This is what Javier Palomarez, the CEO of the U.S. Hispanic Chamber of Commerce who was present ta the meeting had to say about it:
"To their credit, I have to admit — I just got to be honest — they quickly put it behind us. They quickly said, 'Listen, you were a warrior and warriors do war, but the war is over."
Depending on the tone you add to those words it either sounds like an appeasement or a veiled "sit down and be quiet."
If the meeting would have taken place in Texas we could have asked to talk to the owner of the ranch, not the cattle.
---
---
Did you like this article?
Help us share the true U.S. Latino story.
---
---
[Photo by
Outdoor Alabama
/Flickr]