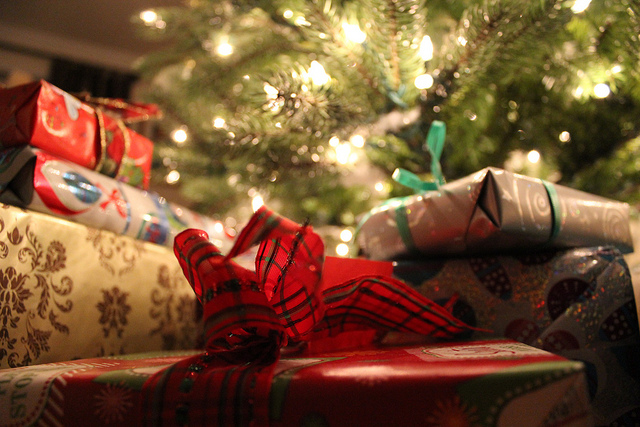 *We made Henry's list. More good news to report! VL
---
By Henry Flores, NewsTaco (2 minute read) 
I was pondering what to write about in my next column when it suddenly occurred to me that it's Christmas!  Yeah, given all the negative energy that's going around with the Electoral College voting for The Orange One and all I had completely forgotten that this was the season for fellowship, tamaladas, familia, being kind to others and so forth.  So, I decided to sit down and think about what I would like to wish my fellow human beings in the spirit of the times.
Para Vladimir Putin 
¡Una camisa! (A shirt!)
Para El Señor Naranja 
¡Un cerebro! (A brain!)
For President Obama 
Eight more years!
For Michelle Obama 
To be spokesperson for the global community!
For Hillary Clinton 
A fair and incorruptible election system!
Para Mylania Trump 
¡Un cerebro! (A brain!)
For Paul Ryan 
Some morals!
For Nancy Pelosi 
Hope!
For the Planet Earth 
A miracle!
For the people of Syria 
Hope and perseverance!
For the people of the United States 
A lesson in how to vote!
And,
For News Taco 
Good news to report and a prosperous New Year!
And with a finger to the side of his nose and "giving a nod up the chimney he rose.  He sprang to his sleigh to his team gave a whistle and away they all flew like the down of a thistle.  But I heard him exclaim as he drove out of sight Happy Christmas to all and to all a good night!"
Clement Clarke Moore. 1822.  Twas the Night Before Christmas.
---
Henry Flores, PhD, is the Distinguished University Research Professor,  Institute of Public Administration and Public Service; Director, Masters in Public Administration (MPA); Professor of International Relations and Political Science at St. Mary's University. He is the author of Latinos and the Voting Rights Act: The Search for Racial Purpose. Click on the image below for more information.
[Photo by
SimplyPanda
/Flickr]