Plane Carrying Brazil's Chapecoense Soccer Team Crashes in Colombia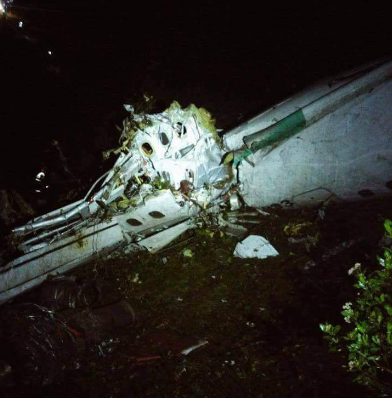 *This is sad. Rescuers are still battling terrain and weather to get to and from the wreckage. VL
---
By Jason Cumming, Laura Saravia, Alexander Smith and Kurt Chirbas, NBC News 
Six people survived and 75 others were killed when a plane carrying a Brazilian professional soccer team crashed in Colombia, authorities said.
Gen. Jose Acevedo, the head of police in the mountainous area of jungle where the jet came down, confirmed the deaths early Tuesday.
Poor weather conditions were reported at the time of the crash and rescue operations were suspended overnight due to heavy rain.
Read more NewsTaco stories on Facebook. >> 
The chartered jet operated by LaMia was carrying Chapecoense, a soccer team which plays in Brazil's top division.
---
[Photo via
Twitter
]