Election's Intolerant Tone Stokes Fears for Latino Students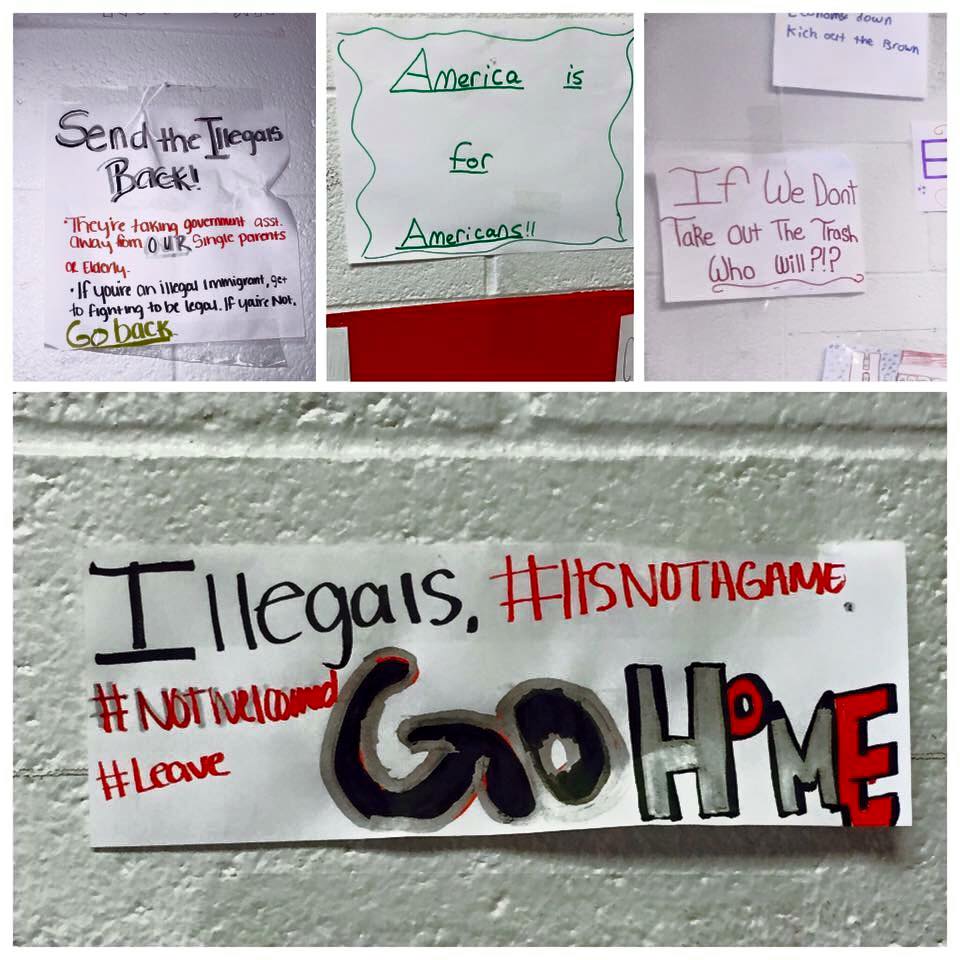 *Two-thousand teachers were polled about how the presidential campaign had affected schools. More than 66 percent of them said that students—mainly immigrants, children of immigrants, and Muslims— were concerned or feared what might happen after the election. VL
---
By Corey Mitchell, Education Week (9.5 minute read) 
Asheville, N.C. It started out as a civics lesson. It quickly became a lesson in incivility.
The anti-immigration signs lining the hall at Erwin High School in this mountain city carried messages like "America Is for Americans," "Illegals Go Home," and "If We Don't Take Out the Trash, Who Will?"
Posted to Facebook by a student angry about the signs, the images went viral in September 2015, sending shockwaves through Erwin High, where Hispanic enrollment has more than doubled in the past decade.
Read more NewsTaco stories on Facebook. >> 
For Keyla Estrada, the signs were a jarring and frightening welcome to the United States; it marked the first week of high school in this country for the Mexican immigrant. READ MORE  
---
[Photo courtesy of Sydney Deandrea
Facebook
]