Latinos In Los Angeles Unite After Police Fatally Shoot 14-Year-Old Boy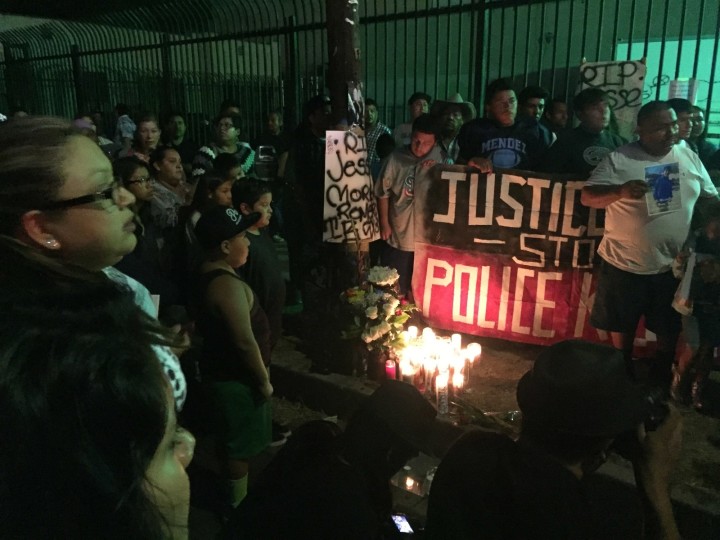 *This happened, Wednesday. VL
---
By Adolfo Flores, BuzzFeed
Across the street from a Walgreens near a bust intersection in Boyle Heights, Estela Rodriguez flipped through pictures of her dead son inside his casket, showing anyone willing to see Edwin Rodriguez's bruised face.
Edwin Rodriguez, 24, was fatally shot Feb. 14 by a Los Angeles County sheriff's deputy who believed he was reaching for his gun. That same month, 16-year-old Jose "Peruzzi" Mendez was shot and killed by police who pulled him over for driving a stolen car and saw he was armed with a sawed-off shotgun.
Read more NewsTaco stories on Facebook. >>
Now, this week's police-involved shooting of 14-year-old Jesse Romero is taking Estela Rodriguez back to the day her son was killed. But this time, she's refusing to sink back into sadness.
---
[Photo by Adolfo Flores, courtesy of BuzzFeed]