Facebook, 'Trump effect' may boost Latino impact on election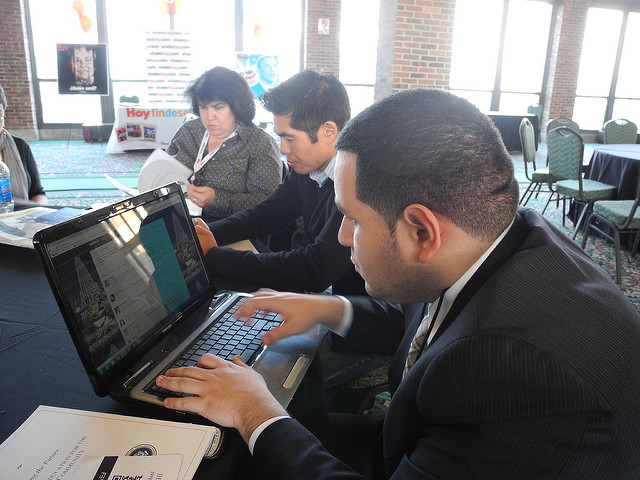 *What's cool about this column from the Dallas Morning News's Mercedes Olivera is that as you read it you're proving her point. Check it out. VL
---
By Mercedes Olivera, Dallas Morning News (2.5 minute read)
Ever since this presidential election year got underway, we've been seeing more stories on Latino voters and the impact they may have on the election.
More Latinos registering to vote, more Latinos becoming naturalized so they can vote, more Latinos waiting in long lines to vote in primaries and caucuses. There are a couple of reasons for that.
The first is what Latino political analysts call the "Trump effect."
But this year, there's a second factor at work in what is now projected will be a record turnout by Latinos on Election Day: social media.
Read more NewsTaco stories on Facebook. >>
And the word about Trump has gotten around fast.
It comes as no surprise. Latinos tend to use social media . . . READ MORE 
---
[Photo by 
Blanca Stella Mejia
/Flickr]