Fugitive drug lord 'El Chapo' has been captured, Mexico's president says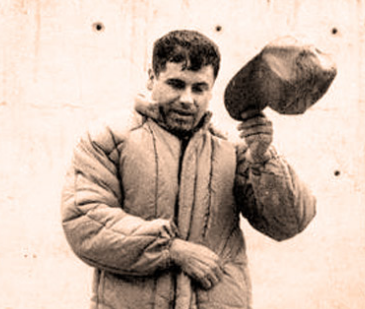 *Enrique Peña Nieto's Tweet legitimizes the news. Chapo was reportedly apprehended in Los Mochis, Sinaloa. VL
---
By Elahe Izadi and Joshua Partlow, The Washington Post
Drug kingpin Joaquín "El Chapo" Guzmán, who escaped from a maximum-security prison in Mexico more than six months ago, has been recaptured, President Enrique Peña Nieto announced Friday.
Guzmán, head of the ­Sinaloa drug cartel, escaped from his cell in July through a specially dug tunnel.
"Mission accomplished," Peña Nieto wrote on Twitter.
Misión cumplida: lo tenemos. Quiero informar a los mexicanos que Joaquín Guzmán Loera ha sido detenido.

— Enrique Peña Nieto (@EPN) January 8, 2016
Click HERE to read the full story.
---
[Photo courtesy
Animal Politico
]