Where's the Brown in Public Radio?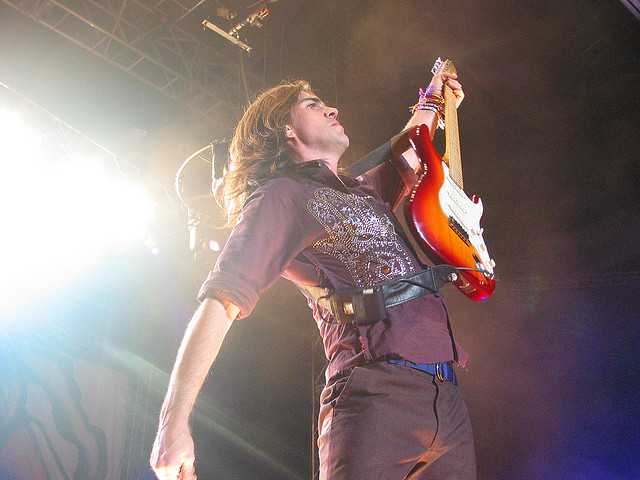 *There's been plenty of discussion about the "whiteness" of public radio. But this is beginning to look like a public radio identity crisis. Especially since the majority of U.S. Latinos are settled in, established, invested in their communities and more affluent than their parents. But they don't see themsleves reflected in public radio programming. VL
---
By Ernesto Aguilar, Medium
Latin megastar Juanes is set to kick off his U.S. tour this summer, with stops at American Airlines Arena, home of the NBA's Miami Heat, as well as Madison Square Garden. It's not Juanes' first big tour of the States, but his longevity in a country whose English-language mainstream knows nothing of him hints at something commercial radio figured out, and public radio needs to get.
This is not your abuelos' (grandparents') Latino audience. [pullquote][tweet_dis]Public media sounds like a bunch of white dudes in the back of a Barnes & Noble.[/tweet_dis][/pullquote]
Earlier in the year, public media was consumed with the conversation about public radio voice. The issue, sparked by a Transom essay by Chenjerai Kumanyika that went viral on Buzzfeed, speaks to representation, and who is at the microphone, as well as what the audience hears and perceives. Public media, as one of Kumanyika's friends put it, sounds like a bunch of white dudes in the back of a Barnes & Noble.
Headlines tell you that Latinos are a surging demographic. That may be true, but it's crucial for public media to see [tweet_dis] Latino audiences are, by and large today, not the impoverished immigrant of news stories a few years ago.[/tweet_dis] Obviously, there are many realities in a racial and ethnic grouping that encompasses dozens of histories and life stories. Yet the statistics indicate a changing Latino audience breaking down the digital divide.
Click HERE to read the full story.
---
[Photo by 
Claudia R
/Flickr]