FCC Approves Net Neutrality Rules For 'Open Internet'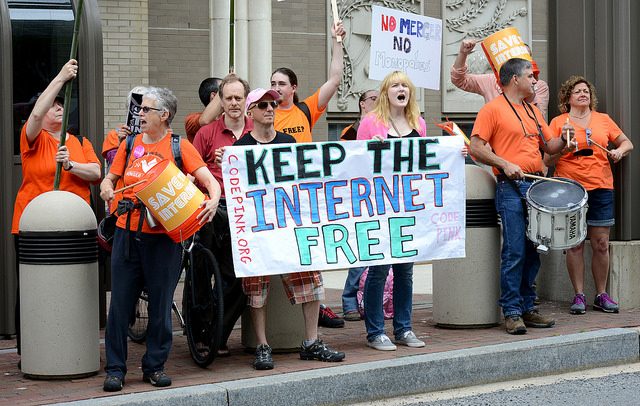 *It's done! *high 5* VL
By Bill Chappell, NPR
The Federal Communications Commission approved the policy known as net neutrality by a 3-2 vote at its Thursday meeting, with FCC Chairman Tom Wheeler saying the policy will ensure "that no one — whether government or corporate — should control free open access to the Internet."
The policy helps to decide an essential question about how the Internet works, requiring service providers to be a neutral gateway instead of handling different types of Internet traffic in different ways — and at different costs.
"Today is a red-letter day," Wheeler said later.
Click HERE to read the full story.
[Photo by 
Stephen Melkisethian
/Flickr]