Breakdown of negotiations in Peru puts Climate Change Convention in peril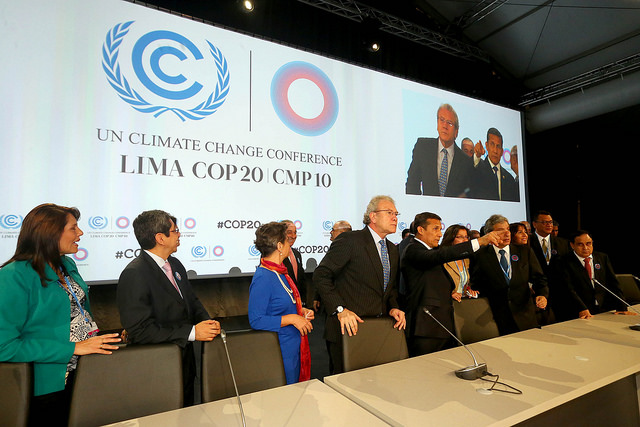 *This wasn't the best start possible … Developing countries say the developed world should carry a larger burden to correct climate change. U.S. says the fix is equitable. VL
The absolute breakdown of the Climate Change Summit (COP20) in Lima, just 24 hours after the period expired that had been set by participating countries to reach and accord, puts in jeopardy the U.N. Framework Convention on Climate Change itself.
That was observed at noon Saturday by the Obama administration's special climate change envoy, Todd Stern, who, after listening to more than 20 countries refuse to accept the final "consensual" text before dawn Saturday, it was his turn to address the plenary session.
Click HERE to read the full story.
[Photo by 
Ministerio de Relaciones E
/Flickr]