Green Latinos: Will environmental worries dispel idea of one-issue voters?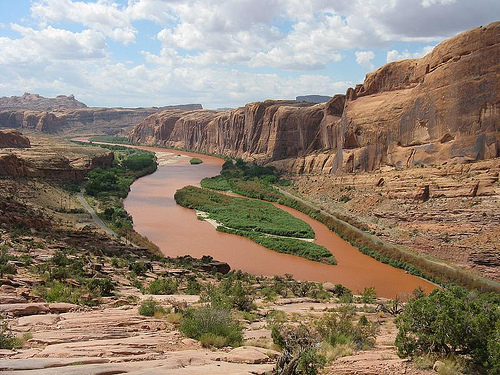 *Why is it that when politicos and environmentalists "discover" that Latinos aren't a one-issue monolith, it's a "new" thing? We've been saying this for decades.  And now, suddenly, it's a revelation. NewsTaco has been saying this since we went online. VL
By Haya El Nasser, Al Jazeera America
A recent poll of Florida voters showed that Latinos are more concerned about the effects of climate change than voters overall.
All nine surveys conducted since 2011 gauging Hispanics' views on the environment show that green issues matter. And, now, major environmental groups, from the Sierra Club and the League of Conservation Voters to the Natural Resources Defense Council, are targeting Latinos to bolster their agendas.
Activists believe a tipping point has been reached for the green movement: a shift that political operatives are slowly waking up to and that could be instrumental in their courting of the all-important Latino vote on the eve of midterm elections.
"Contrary to the myth that Latinos are concerned with other issues, such as immigration and the economy, and that environmental issues ranked low among Latinos, our studies show that it's a top issue for Latinos," said Adrian Pantoja, senior analyst with political opinion research firm Latino Decisions and politics professor at Pitzer College in Claremont, Calif. "It's shattering the stereotype."
Click HERE to read the full story.
[Photo by stevendamron/Flickr]