DIY Girls Is Bringing Technology To Thousands Of Latinas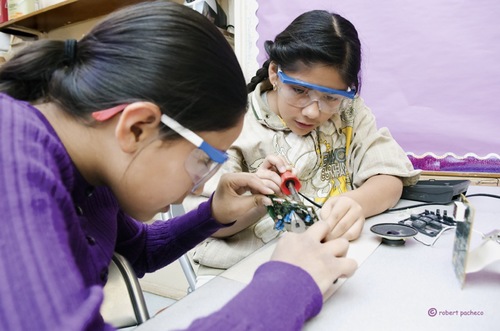 *There you go!  This is how it's done. VL
By Rahel Gebreyes, Huffington Post
Luz Rivas graduated from MIT as one of the very few women of Hispanic descent, but now she's taking the reins to provide other Latinas with experiences in technology. Rivas, who is the founder and executive director of, is breaking real boundaries in the arena of science, technology, engineering and math (STEM), fields that have historically been dominated by men. While women represent nearly half of the entire workforce, they only represent about a quarter of workers in STEM fields.
In an interview with HuffPost Live, she shared her experience as a female minority student in a predominantly male institution.
Click HERE to read the full story.
[Photo courtesy of
diygirls.com
]