Pablo Escobar's hippos are wreaking havoc in Colombia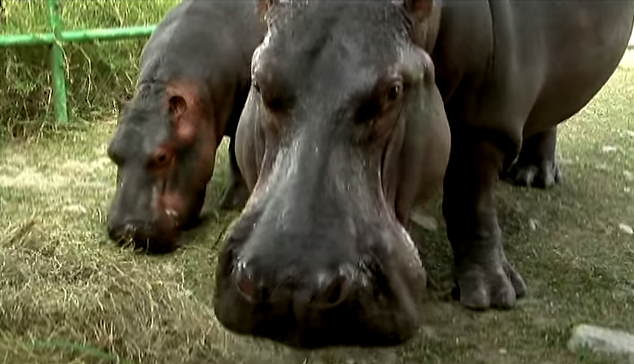 *Seriously. Hippos multiplying in Colombia. Taken there by Drug Kingpin Pablo Escobar. Wonderfully strange story. VL
By Sarah Larimer, Washington Post
This story has everything: a drug lord, a once-grand estate in the South American countryside, hippopotamuses.
According to the BBC, hippos once owned by Pablo Escobar are still roaming the grounds of the late Colombian drug lord's former home, presenting a problem for locals and wildlife officials, who aren't sure the best way to contain or control them.
Their confusion over the situation seems fair. "What should we do with Pablo Escobar's hippos?" is not really a question one expects to face in life, but here we are, with a ranch full of hippopotamuses and very few options.
According to the BBC, the hippos were smuggled in as part of a zoo that Escobar built at Hacienda Napoles, his estate about 200 miles from Bogota.
Click HERE to read the full story.
[Screenshot courtesy
National Geographic YouTube
]