The undeclared political war between Latinos and Asians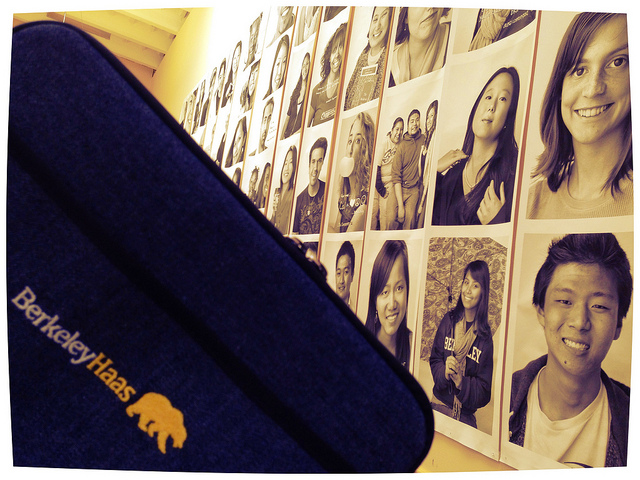 *Latino proponents of affirmative action in higher educatin in California have encountered an unlikely adversary. The Asian community has rallied against affirmative action. At issue: the disproportionate percentage of Asians in California's state universities. Legislation that would have overturned California's ban on affirmative action in public higher education was withdrawn. Opponents claim that the law would aid Latinos students  at the expense of Asians. Proponents say it would effectively reflect the diversity of the state.
By Tony Castro, Voxxi
A political war may be developing between Latinos and Asians in California over attempts to undo the state's 18-year-old ban on race-conscious admissions policies at the University of California.
Asians recently went so far as to team up with Republicans in forcing lawmakers to withdraw legislation that if approved by voters, would overturn California's ban on affirmative action in public higher education.
A return to affirmative action quotas and policies could dramatically aid Hispanic students at the likely expense of Asians who are overrepresented in California's public universities relative to the population.
State Sen. Ed Hernandez, D-West Covina, sponsor of the legislation, has argued it would "ensure that universities reflect the diversity of the state."
The Asian opposition to the bill made for an unusual pairing of strange bedfellows because Asians traditionally have been part of the state Democratic Party's broad coalition of union members, Latinos, Asian and African-Americans, trial lawyers and environmentalists.
Hernandez's bill called for a Constitutional Amendment that would have put the issue of undoing the ban before voters – and it had cleared the state Senate in late January on a party-line vote.
But Asians organized and lobbied three Asian lawmakers to rescind their support, forcing Hernandez to withdraw the bill.
Sen. Ricardo Lara, D-Bell Gardens, chairman of the Latino caucus, said he was "disheartened" by the loss of the legislation.
"I'd like to bring it back," says Hernandez. "I believe in it. I believe we need to make sure there's equal opportunity for everyone in the state of California."
A crucial battle for California
In recent days, State Assembly Speaker John Perez has rallied the Latino and Black caucuses and vowed to win the fight.
"This is a crucial issue for California and this is a conversation we need to have now," Perez said in a statement with Hernandez. "Our campuses should be given the tools they need to prepare all segments of our society to succeed in the 21st century economy."
In a separate statement, leaders of the Latino and Black caucuses said:
"Our caucuses are committed to putting this issue before the voters of California. We will continue to work through the process, but rest assured, we will not stop working until all Californians have equal access to higher education and a brighter future."
For the moment, Asians were able to sideline the legislation despite making up only about 14 percent of the state's population, while Latinos comprise about 39 percent of the state's residents – demographics not reflected in the state's top university admissions.
Last year, Asian Americans made up 30 percent of the UC system's total enrollment.
Asians outnumber Latinos by more than 3-to-1 at UC Berkeley and by more than 2-to-1 at UCLA, the two flagship campuses in the UC system.
Latino, African America and Native American students made up almost 54 percent of California's high school graduates in 2012 but just 27 percent of all freshmen in the UC system and 16 percent of UC Berkeley's freshmen class that year.
Still, many Asian Americans feared their children could lose access to the top state university system if more places were granted to students from other minority groups.
The ban on race-conscious admissions policies dates back to mid-1990s and the period of GOP anti-Latino sentiment in California when voters passed the controversial Proposition 187, which prohibited undocumented immigrants from receiving health and social services.
That measure was ruled unconstitutional by the courts.
In 1996, state voters also passed a law that forbids the state to consider race, ethnicity or gender in hiring, contracting or admissions to public institutions of higher education.
The impact of that law has been adversely felt by Latinos, blacks and Native Americans.
A 2003 report by the University of California found that the ban on race-conscious admissions led to a "substantial decline" in the proportion of Latino, black and American Indian students entering the system's top colleges.
This atricle was originally published in Voxxi.
Tony Castro is the author of the newly-released "The Prince of South Waco: American Dreams and Great Expectations," as well as of the critically-acclaimed "Chicano Power: The Emergence of Mexican America" and the best-selling "Mickey Mantle: America's Prodigal Son."
[Photo by Global X/Flickr]