George P. Bush Defends 'Third World' Comment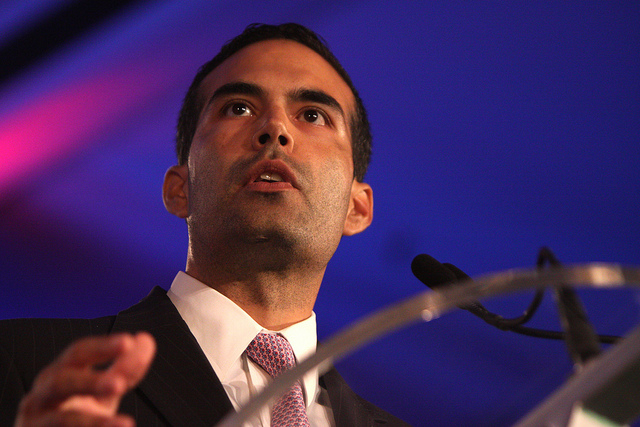 By Huffington Post Latino Voices
Not all Hispanics took exception to Texas conservative Greg Abbott referring to the heavily Mexican-American Rio Grande Valley with the term "third world."
Rising GOP Latino star George P. Bush defended the Texas gubernatorial candidate's remarks Wednesday, saying they were taken out of context, according to the Monitor, a newspaper in the border town of McAllen.
"After carefully reviewing the context of what [Abbot] said, I believe he was taken out of context and was merely pointing out one individual as opposed to condemning a whole region, or condemning a whole community," Bush told the Monitor.
During a televised campaign appearance in Dallas, Abbott said that instances of law enforcement corruption in the Rio Grande Valley resembled "third-world country practices that erode the social fabric of our communities." Abbott's comments drew condemnation across Southern Texas, where a solid majority of the population is Mexican-American.
In an editorial, the Monitor asked Abbott to apologize, saying the …
This article was originally published in Huffington Post Latino Voices.
[Photo by 
Gage Skidmore
]