For Latinos, Awareness isn't Enough. We need Understanding.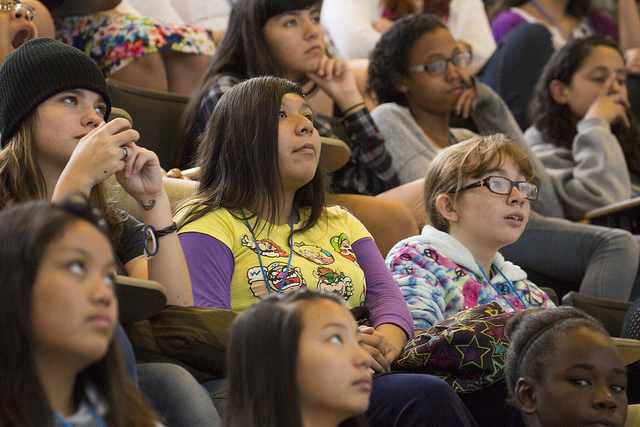 By Steve Moya, NewsTaco
Those in the communication field must always understand their job is not complete when people are moved to a basic awareness of something–say an issue. It is necessary to move people to a level of understanding. It is only then that they might act. A good example of this is education and policy-makers. They are all aware of the fact that education is important. They obviously don't understand how important. If American students become as proficient in math as Canadians, according to researchers Paul Peterson and Eric Hanushek, the value to the U.S.economy would be an estimated $77 trillion over 80 years. That's a long time, but that's also a lot of money. The same researchers point of that other nation's are emulating our systems, institutions, and approaches so what will increasingly make (or keep) nations competitive is collective skills and brain power. This is quantifiable, not just opinion.
Implications for the Latino community: Latinos students, family members, policy-makers and others must consistently demonstrate in everything we do that we understand the importance of education and the need to  dramaticaly accelerate progress. Gradual improvement won't be nearly good enough.
This article was first published in Great Potential: Latinos in a Changing America.
Steve Moya has a combination of entrepreneurial, consultancy and corporate experience in marketing, communications, strategy development, and public/governmental affairs with companies and entities that include Univision, the Los Angeles City Council, Moya, Villanueva and Associates and Manning, Selvage and Lee. Prior to moving into consulting he was Senior-Vice President and Chief Marketing officer for Humana, Inc. a Fortune 100 health benefits company where he was responsible for marketing, corporate communications and actively involved in corporate strategy development.
The challenge for Latinos is how to enhance their education levels and skills in order to be relevant in the information economy and meet the needs of the modern workplace at a time when federal, state, and local budgets are strained, if not declining. This book explains why an aging America needs Latinos. While it looks in-depth at the economic forces we're facing, it focuses on strategies Latino families and communities throughout the nation can adopt to build a better future for themselves and the nation.
Interested? Click HERE to purchase Great Potential: Latinos in a Changing America.
[Photo by 
CSUF Photos
]