Mexico migrant cargo train 'La Bestia' derails, at least six dead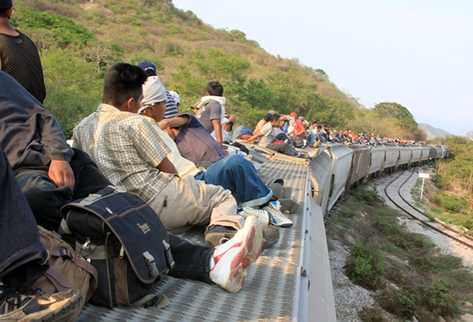 By Reuters
(Reuters) – At least six people were killed when a cargo train nicknamed "La Bestia," or "The Beast," on which would-be migrants hitch rides toward the U.S. border, derailed in a remote area of southern Mexico on Sunday, state officials said.
Ambulances were unable to reach the accident scene in Huimanguillo in the southern state of Tabasco because of the difficult terrain.
Images from the scene showed freight cars upturned and wheels separated from their base. Officials said eight of the 12 cars overturned and that a Honduran man was among the dead.
Click HERE to read the full story.
[Photo courtesy
Prensa Libre
]