Colorado Store Sells Illegal Immigrant Hunting Permit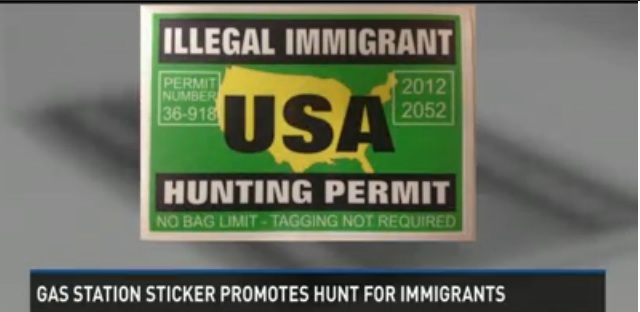 By Latino Rebels
Just when you think the anti-immigrant (code word: anti-Latino) racism will go away, it doesn't. Case in point, the following report from Colorado's 9News.com, called "'Illegal Immigrant Hunting Permit' sticker sold at gas stations." Yeah, you heard that right. (FYI: Last year a similar sticker was sold in a Wisconsin store.) UPDATE: The company in question and mentioned in the Colorado report were also banned from selling similar products on CafePress last fall.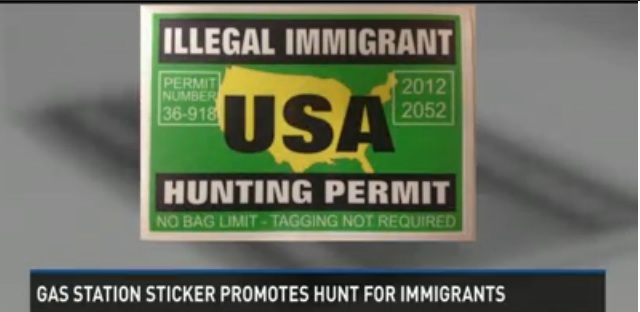 Here's the report:
You're kidding us.
This article was first published in Latino Rebels.
The Latino Rebels are a collective of social media influentials, bloggers, marketers, journalists, poets, writers, producers, photographers, and marketers. We use humor, commentary, opinions, independent stories, cross-links to others blogs, and our social media platforms to share our universe.
[Photo screengrab courtesy
9News.com
]