Tourists Flock to Tortuguero Monument To Celebrate Mayan Era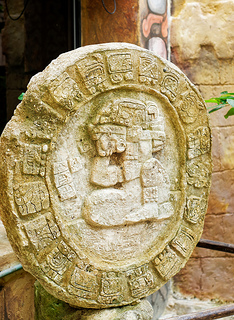 By Hispanically Speaking News
Curiosity seekers and tourists are planning to perform pre-Columbian rituals at the Tortuguero Monument in southeastern Mexico, where the first inscription referring to Dec. 21, 2012, as the end of a Mayan era was found.
In that mountainous area 50 kilometers (30 miles) from Villahermosa, capital of Tabasco state, the group Guardians of the Olmec Lineage will keep a three-day vigil starting Friday for the Mayan god Bolon Yokte' K'u, or "lord of light," who, according to the prophecy, will preside over the birth of a new era.
"We've been anchoring this energy so that on Dec. 21 it's distributed through all of Mesoamerica," Delio Augusto Zamudio, the group's spokesman, told Efe.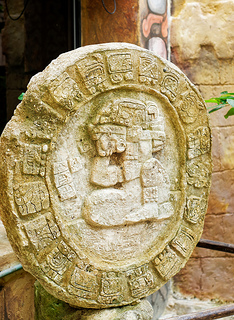 The date has been wrongly interpreted as ushering in the end of the world due to an erroneous reading of a hieroglyphic text found on Monument 6 at the Tortuguero site that makes reference to the date as the end of a more than 5,000-year era.
In addition to the inscription found at Tortuguero, where local residents have set up an improvised museum with ceramic pieces and are offering guided tours of the area, another Mayan inscription containing that same end date for the Mayan calendar was found this year in Guatemala, epigraphist Erik Velasquez told Efe.
These findings should not be exaggerated, Velasquez said, noting that of 5,000 Mayan hieroglyphic inscriptions just two refer to Dec. 21, 2012, as the end of the 'Long Count' calendar that began in 3114 B.C., meaning "it wasn't a date that was significant to the Mayans."
He said governments in these places simply "took advantage of the occasion to increase tourism in the region."
In that regard, Tabasco Tourism Secretary Yolanda Osuna acknowledged that the state has "benefited from the arrival of visitors" and described this moment as "an opportunity to position the state as a destination that goes beyond the celebration."
Mexico's Mayan region, which also comprises Yucatan, Quintana Roo, Campeche and Chiapas states, is celebrating hundreds of activities to mark the beginning of the new Mayan era.
This article was first published in Hispanically Speaking News.
[Photo by 
randallsaxton
]