Returning Migrant Kids Pose Educational Challenge in Mexico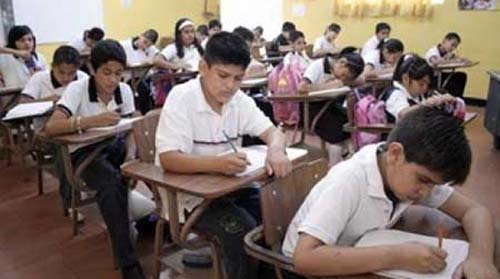 By Kent Paterson, New America Media/Frontera NorteSur
In different migrant-sending regions of Mexico, educators are coping with the new challenge of teaching children of return migrants who speak little or no Spanish. In the north-central state of Zacatecas, for instance, 150 teachers began a crash course this month in English to help them communicate with new students coming from the United States.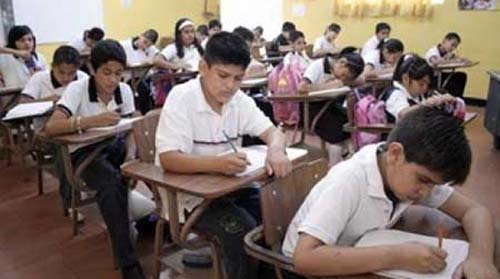 Sponsored by the state education department, the class will consist of 60 hours of Saturday sessions, video-conferences and field work. Antonio Jacobo de Luna, Zacatecas under-secretary for educational planning and support, said the new teacher program is addressing the concerns of U.S.-based migrant clubs from Zacatecas that got in touch with state officials about the presence of young, primarily English speakers suddenly thrust into a Spanish-language learning environment.
Dozens of such children are said to be in a language-challenged situation after relocating with their families to Zacatecas. The English course will be offered to educators at 54 schools in the municipalities of Tlaltenango, Jalpa, Jerez, Fresnillo, Rio Grande, Guadalupe, and Zacatecas. As an aid to students, the state education department has also given some pupils free bilingual Spanish-English textbooks.
In the southwestern state of Michoacan, educational authorities are also working on the issue of migrant family students from the U.S. Through two programs, Binational Migrant and Basic Education without Borders, the Michoacan state education department is conducting workshops in the municipalities of Tacambaro and Pedernales that are designed to ease the stress of a new school system and temper cultural shocks experienced by students.
In addition to language problems, new students also confront problems in having their U.S. studies properly accredited. To help parents overcome bureaucratic hurdles, the Binational Migrant initiative maintains an office in the state capital of Morelia.
A dozen children have been identified as needing special language and credit transfer assistance needs in Tacambaro and Pedernales. Michoacan education officials are likewise focusing on the emerging issue in other zones of a state which has long been at the forefront of the historic migration from Mexico to the U.S. and now back again, to some extent.
The local educational system began to grapple with a growing pedagogical challenge after economic crisis and U.S. immigration policies pushed more people back to Michoacan.
This article was first published in New America Media.
A veteran journalist, Kent Paterson has covered the borderlands, Mexico and Latin America for more than two decades. A frequent contributor to Radio Bilingue and other public radio programs, his stories have appeared on hundreds of stations throughout the world. He has written for publications including Ecoamericas, New Mexico Business Weekly, Crosswinds,Pacific News Service, and more. Kent is the author of the award-winning book The Hot Empire of Chile, a history of the New Mexico chile pepper industry. Kent's work has been recognized by numerous awards from the New Mexico Associated Press Broadcasters Association, New Mexico Press Women and the national Radio-Television News Directors Association.
[Photo courtesy New America Media]