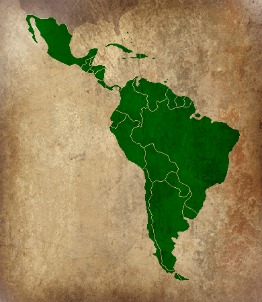 By Amanda Maxwell, La Onda Verde de NRDC
Chile
Fifty half-dressed activists covered in blue paint greeted Senators on their way into the congressional building on Wednesday, advocating for the politicians not to pass a controversial fishing law. The activists, organized by GreenPeace, said that the proposed new law would lead to serious miscounts of the number of fish caught, thereby skewing official numbers and threatening the health of Chile's fisheries. A 2010 study by the Undersecretary of Fishing found that 13 of the 22 types of commercial fish are highly or over-exploited. The fishing law was passed in July in the lower house, and the Senate is expected to vote in mid-November. (Santiago Times 10/31/2012)
Companies submitted plans for eighteen new salmon-farming projects to the environmental impact system in October alone, totally $41 million in investments. The majority of them propose to expand existing salmon feedlots. The company that contributed half the number of projects and the investment is Ventisqueros S.A., which submitted nine proposals to expand its salmon feedlots, for a total of $20.8 million. (Aqua.cl 10/31/2012)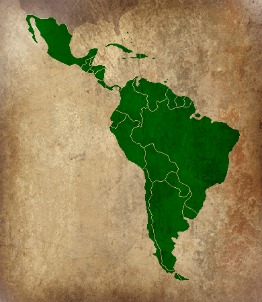 Costa Rica
Based on 2011 data gathered by Costa Rica's National University, air pollution levels in the San José greater metropolitan stayed the same over the past year, but there's an increasing chance of acid rain. The data was gathered as part of air quality improvement program launched in 2008 which seeks to reduce particulate emissions and meet air quality standards by 2013. (El Financiero 10/29/2012)
Costa Rica will seek to join the Global Carbon Fund, an initiative created by the United Nations to help developing country address climate change. By 2020, the Fund aims to have $100 billion in resources. According to Alvaro Umaña from the Environment for Development Center and a former Costa Rican Minister of Environment this fund will need to layout clear parameters, long term policies and allow for coordinated and varied financing options including a carbon tax, an area where Costa Rica has already set an example.  (El Financiero11/2/2012)
Mexico
Mexico could cover its entire electricity demand by only utilizing 4 percent of its potential capacity of solar power, according to Carlota de las Mercedes Cagigas Castello, Advising Coordinator of the Ministry of Energy. She stated that Mexico's solar generation potential is currently almost 6,550 terawatts hours (TWh) daily, making it a necessity to take advantage this resource. It will be a challenge for Mexico to reduce greenhouse gases and create a cost-competitive clean energy sector in the next 15 years, as the lack of investment and the prioritization of fossil fuel plants are preventing solar's development. Cagigas Castello said that non-fossil fuel sources should contribute 35 percent of total energy generation by 2026. The Ministry of Energy has created three scenarios to meet that goal. The first is to develop all possible energy from renewable sources such as wind and solar; the second focuses on investing in nuclear energy; and the third combine the first two. (El Universal 10/03/2012)
The government of the Federal District in Mexico City awarded the Spanish power company BMLMX the rights to develop a biogas generation plant at the Bordo Poniente landfill for 25 years. BMLMX will invest 2.121 billion pesos to close the landfill, capture the biogas and build an energy plant. The closing of Bordo Poniente will save Mexico City 800-1,000 million pesos, 90 million pesos in compost and more than six billion pesos in energy costs. Fernando Aboitiz, Secretary of Public Works, stated that this investment will help the city reduce greenhouse gas emissions and free up money to use for other projects such as public transportation. (Milenio 11/01/12)
Mexico's Green Ecology Party (PVEM) highlighted the environmental and health risks at the heart of the proposed open pit mining project by Desarrollos Zapal called Los Cardones. The gold and silver mine, proposed on September 5th on 44,000 hectares of land, would be located in the state of Baja California Sur, and PVEM claims it represents a "danger" to ecosystems in the biosphere reserve of Sierra de la Laguna, a protected area since 1994. PVEM noted that this project has already been submitted for evaluation twice, under different names, and both times it was rejected due to its lack of compliance with the required environmental standards. PVEM is urging the Ministry of Environment and Natural Resources to reject it again. (La Informacion 10/30/2012)
One of the world's largest cement companies, Cemex announced their participation in an investment fund aiming to raise $300 million for clean energy projects in Mexico  by offering capital development certificates in the Mexican stock exchange. The first projects Cemex plans to propose for the fund are two wind parks, named Ventika and Ventika II, which would be built in the northern state of Nuevo León, cost around $550 million and have a capacity of 250 megawatts. (Terra 10/30/12).
This article was first published in NRDC Switchboard.
Amanda Maxwell is a born and bred Jersey girl, but has lived for varying amounts of time in Michigan, Vermont, Rhode Island, New York, and the Czech Republic before moving to Washington, DC. Prior to joining NRDC she received my Masters degree in International Politics and Economics with a focus in Renewable Energy policy from Charles University in Prague. While there, she gained an appreciation for night running, train travel (especially of the high speed variety), and the local pivo. She received a Bachelors degree in history and Spanish from Middlebury College, and also studied in Buenos Aires.