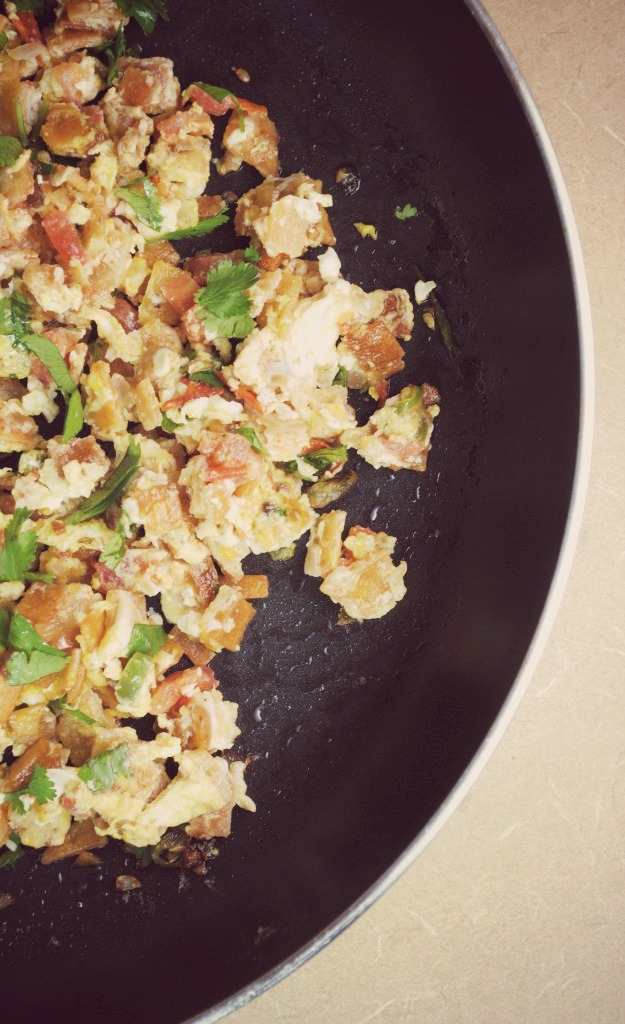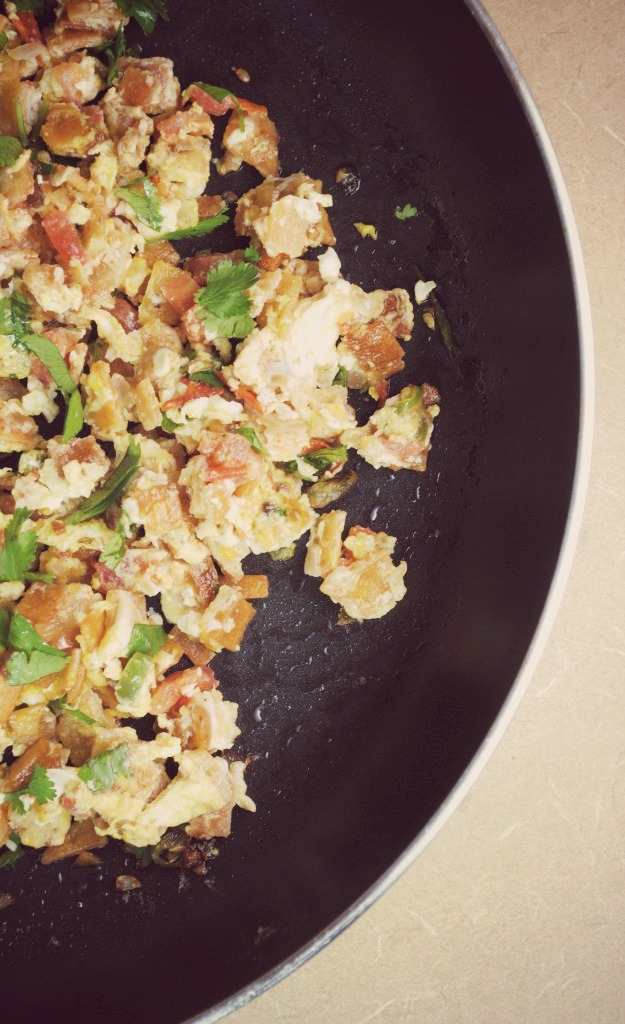 By Vianney Rodriguez, Sweetlifebake
Migas are well known in every corner of Texas as a quick and easy way to start your morning. It's the one dish mi papi has mastered, can you tell I have had my share of hefty plates of migas over the years? He carefully breaks apart each tortilla one by one so they are all uniform shape; he's a dedicated Migas master. I, on the other han,d run a sharp knife through the tortillas and we're off.  Diced Corn tortillas fried until golden, mixed with sautéed onion, tomato and Serrano for heat, with scrambled eggs, add a steamy cup of coffee and you're ready for a delicious start to your day.
Migas
Serves two
4 corn tortillas diced
Vegetable oil
½ onion chopped
2 tomatoes chopped
1 Serrano sliced finely (remove seeds if you desire less heat)
4 eggs
Handful of chopped cilantro (stems removed)
*Extras if desired*
Chopped cooked bacon, cooked chorizo, cheese
In a large non stick skillet or cast iron add vegetable over medium-high heat.
Add diced tortillas and cook until golden brown about 5 minutes.
Remove from skillet, placing aside. Add chopped onion and Serrano to skillet, cook for 3 minutes until slightly soft add tomatoes and continue to cook for another 3 minutes.
Add diced tortillas back to skillet and stir to combine.
Add the eggs, stir to incorporate all ingredients with eggs and cook until eggs are scrambled.
Remove from heat and add cilantro.
This article was originally published in Sweetlifebake.
Vianney Rodriguez is a proud Texan and blessed to be Hispanic.  Currently, she is happily raising her two wonderful daughters, attending college and living life to the fullest with her handsome hubby in Edinburg, Texas. At Sweet Life, she focuses on her eternal love for Texas, but includes her passion for introducing her daughters to their heritage.
[Photo by sweetlifebake]