Arizona Appeals To Supreme Court To Keep Anti-Latino Law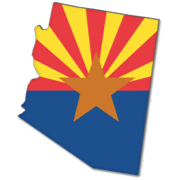 Arizona Gov. Jan Brewer announced on Monday that the state will directly appeal to the U.S. Supreme Court over the injunction currently blocking parts of the state's anti-immigrant law, SB 1070, from going into effect.
Last month, the 9th Circuit Court of Appeals ruled that the court order, which has kept the most controversial parts of the law from being enacted, including the mandate that would force law enforcement officials to question the immigration status of anyone they suspect of being in the country illegally, can stand.
U.S. District Judge Susan Bolton issued the injunction shortly before the bill became law last summer.
"For decades, the federal government has neglected its constitutional duty to secure the border. It is because of that negligence that Arizona was forced to take action to protect its citizens via SB 1070," said Brewer.
Brewer said she fully expects a speedier and positive outcome for SB 1070 in the nation's highest court "so that the law can begin to do its job."
"I'm confident that Arizona will emerge victorious from this legal fight," Brewer added.
The U.S. Justice Department is suing the state over the law claiming only the federal government has the power to enforce immigration laws.
That sentiment was echoed in the court of appeals ruling by 9th Circuit Judge John Noonan, one of three judges making up the panel.
"That 50 individual states or one individual state should have a foreign policy is absurdity too gross to be entertained. In matters affecting the intercourse of the federal nation with other nations, the federal nation must speak with one voice," Judge Noonan wrote in a concurring opinion.
Constitutional law experts agree that the Arizona law faces an uphill battle in the Supreme Court.
References: