Sol Project Aims to 'Create a New Canon' of Latino Theater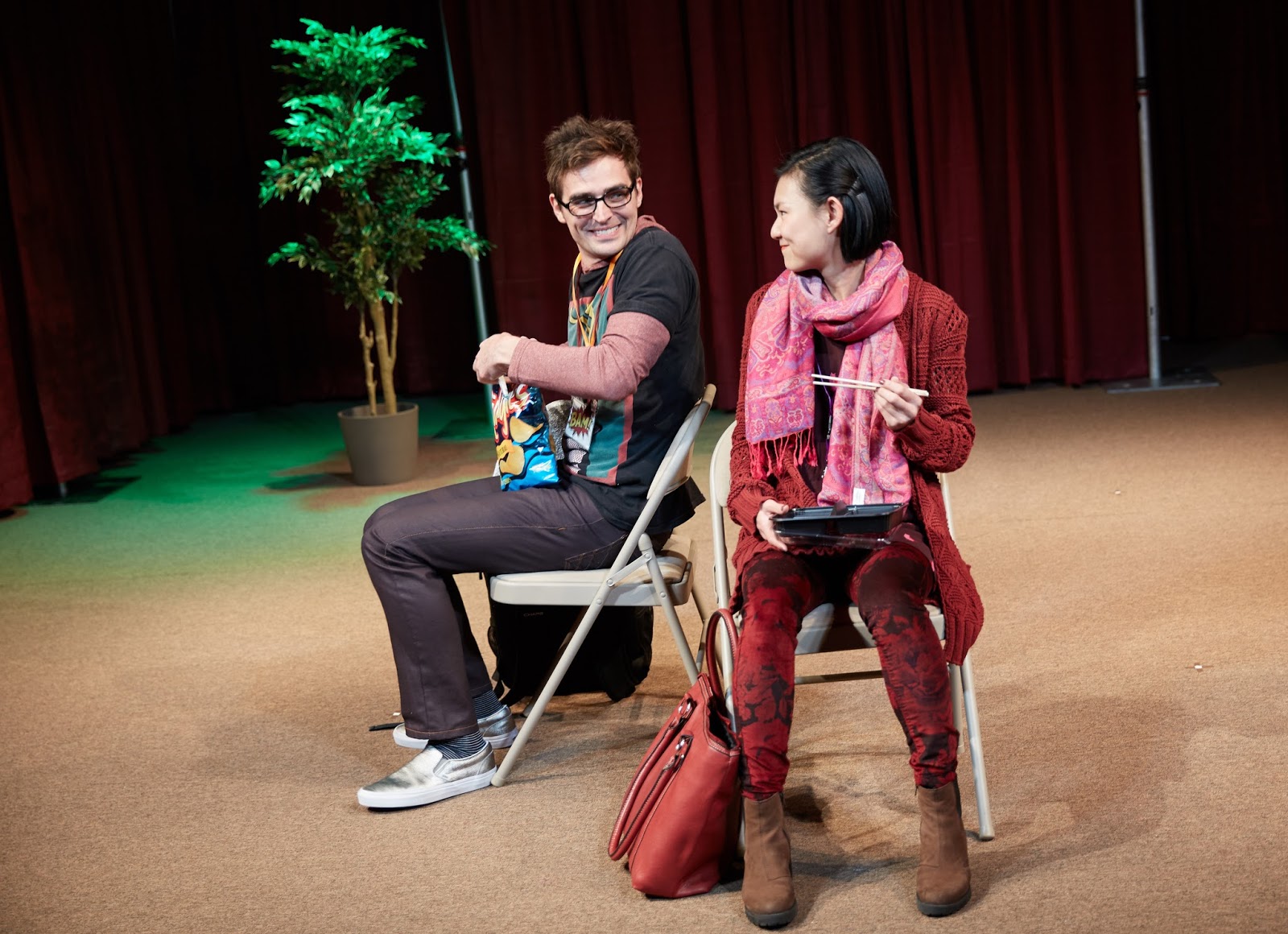 *This is not only cool, it's also about time. VL
---
By Joshua Barone, New York Times
The Sol Project, a new initiative to raise the profile of Latino artists in theater, will make its debut in November with Hilary Bettis's play "Alligator," presented with the company New Georges.
The initiative plans to partner with 12 Off Broadway companies to produce one play per season. So far six companies have been announced: New Georges, Rattlestick Playwrights Theater, the Public Theater, Labyrinth Theater Company, Atlantic Theater Company and Women's Project Theater.
Read more NewsTaco stories on Facebook. >>  
Jacob Padrón, a producer with the Public Theater and the Sol Project's artistic director, said in an interview that his inspiration for the project came from 13P, a playwriting collective, now defunct, that produced a play by each member from 2003 to 2012. Mr. Padrón added that he had more long-term ambitions — to expand with regional partners and "create a new canon" of Latino theater.
Pairing emerging and established playwrights with theater companies . . . READ MORE 
---
---
[Photo courtesy of New York Theater Review]
Suggested reading
This critically acclaimed play by Luis Valdez cracks open the depiction of Chicanos on stage, challenging viewers to revisit a troubled moment in our nation's history. From the moment the myth-infused character of El Pachuco burst onto the stage, cutting his way through the drop curtain with a switchblade, Luis Valdez spurred a revolution in Chicano theater.
Focusing on the events surrounding the Sleepy Lagoon Murder Trial of 1942 and the ensuing Zuit Soot Riots that turned Los Angeles into a bloody war zone, this is a gritty and vivid depiction of the horrifying violence and racism suffered by young Mexican Americans on the home front during World War II. Valdez's cadre of young urban characters struggle with the stereotypes and generalizations of America's dominant culture, the questions of assimilation and patriotism, and a desire to rebel against the mainstream pressures that threaten to wipe them out.
Experimenting with brash forms of narration, pop culture of the war era, and complex characterizations, this quintessential exploration of the Mexican-American experience in the United States during the 1940's was the first, and only, Chicano play to open on Broadway.
This collection contains three of playwright and screenwriter Luis Valdez's most important and recognized plays: Zoot Suit, Bandido! and I Don't Have to Show You No Stinking Badges. The anthology also includes an introduction by noted theater critic Dr. Jorge Huerta of the University of California-San Diego. Luis Valdez, the most recognized and celebrated Hispanic playwright of our times, is the director of the famous farm-worker theater, El Teatro Campesino.
[cc_product sku="978-1-55885-048-4″ display="inline" quantity="true" price="true"]