AZ sheriff provokes protesters to block road with trucks to stop 'invasion' of 40 child refugees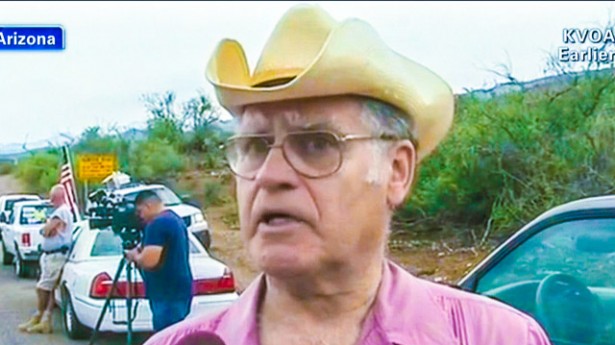 *In case you were wondering if the Murrieta protests were a one-off occurrence, there's this. Hate filled protests, threats of militia action, this time in Oracle, Arizona. VL
By David Edwards, The Raw Story
A group of anti-immigration protesters have gathered in Oracle, Arizona to stop 40 child refugees who have been invited to stay at a ranch for boys.
In what mirrors demonstrations in Murrieta, California that forced busses of women and children to turn back earlier this month, protesters in Oracle lined the road with trucks on Tuesday after Pinal County Sheriff Paul Babeu warned them that undocumented children were being bussed to the Sycamore Canyon Academy.
KGUN's Keaton Thomas confirmed to CNN that trucks were blocking the road, and that the Arizona State Militia had been deployed to the scene.
Click HERE to read the full story.
[Photo courtesy of The Raw Story/KVOA/CNN]